We're always looking for top penny stocks for investors - and some of our best picks climbed 440%, 231%, and 214% last year.
Penny stock investing is always a tricky proposition. Pitfalls abound. Flaky financial reporting, the risk of securities fraud, and illiquidity are a few of the biggest concerns when investing in penny stocks.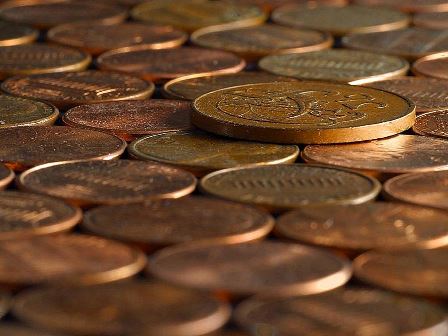 However, the potential for unrivaled gains is simply too big to ignore.
For hints on picking the biggest penny stock winners, check out five of our top penny stocks over the past couple of years. They were all recommended by our investment experts in a variety of services.
If you missed these penny stock picks, it's not too late - a few have more room to grow in 2014.
Money Morning's Top Penny Stocks
Accuray Inc. (Nasdaq: ARAY) was first recommended by Money Morning Chief Investment Strategist Keith Fitz-Gerald on Jan. 13, 2012, when the stock was trading just below $5. Now that stock has risen more than 103%.
Accuray sells radiation-oncology systems. Accuray's "CyberKnife Robotic Radiosurgery System" allows doctors to deliver radiation treatment anywhere in the patient's body with extreme accuracy. At the time, the company had 598 systems operating in 33 countries.
"Anytime I see a multinational company, selling in a growing market, to a large-and-growing population, I get excited," Fitz-Gerald told Private Briefing investment service Editor Bill Patalon at the time.
Today, ARAY stock is worth $8.97.
Celldex Therapeutics Inc. (Nasdaq: CLDX) was priced at $5.12 when Private Briefing's Patalon first informed readers about this potential play in April 2012. It has soared 453% since then - taking it out of penny stock territory.
"Celldex has a whole pipeline of drug candidates being developed for cancer and other tough-to-treat diseases. Its weapon of choice: An antibody-focused 'Precision Targeted Immunotherapy Platform,' or PTIP," Patalon said.
With a market cap of $2.16 billion, CLDX is the largest company on this list. Currently, the stock trades north at $28.32. Shares of CLDX peaked at $37.83 in October. That was a 440% gain in just 10 months.
Galena BioPharma Inc. (Nasdaq: GALE) is another biotech penny stock that surged in 2013 for a 231% gain.
Back in April, Bill Patalon gave a list of reasons why he liked GALE, and one of the biggest reasons was its cancer drug candidate NeuVaxTM (E75).
"Galena has a drug that targets one of the hottest areas in biotech - the treatment of breast cancer - and that drug is now in Phase III clinical trials," Patalon said. "But the company's market cap is still less than $200 million. You don't find many biotechs that are this deep into their drug development and still that cheap."
In the last three months, GALE stock is up 119%. Galena is still a very speculative stock and should remain volatile. Patalon told readers today (Monday) how they should play GALE stock moving forward...
Medicago Inc. (OTC: MDCGF) was a biotech penny stock that Michael Robinson touted at the end of February for having delivered more than 10 million doses of the H1N1 vaccine in only one month. The fact that MDCGF had caught the eye (and funding) of DARPA also piqued his interest.
As Robinson astutely pointed out, approximately 200,000 Americans are hospitalized each year for influenza. The vaccine industry is a $30 billion industry, and the flu vaccine is a big part of that.
The ride didn't last long for MDCGF investors, as the company was officially acquired in September by Mitsubishi Tanabe Pharma Corp. But that doesn't mean they didn't make huge profits.
Last January, MDCGF was trading at just $0.39 per share. When the company was bought out in September, investors received $1.16 per share. Those investors lAocked in a 214% gain.
Astex Pharmaceuticals Inc. was purchased by Japanese drugmaker Otsuka Holdings Co. back in September for $886 million, or $8.50 a share. Those that purchased Astex at $2.75 at Bill Patalon's recommendation in December 2012 locked in profits of 204%.
Astex's "small-molecule" drug SGI-110 made it an attractive acquisition. The drug was being tested for treatment of acute myeloid leukemia and myelodysplastic syndrome and had found success in its Phase II trials.
As Patalon wrote back in September, Otsuka was facing the "patent cliff" on its highly successful schizophrenia drug Abilify. That's when companies like Astex (and their products) become so valuable to large pharma companies and so lucrative for investors.
Want to add a 31,964% winner to your portfolio? Here is one of the top penny stocks to buy to play the biotech industry's explosive growth...
Related Articles: