The Alibaba IPO is expected sometime in 2014, and accordingly the Chinese e-commerce giant is promoting itself however it can.
That's why Alibaba will be hosting one of the largest mobile sales of all time tomorrow (Saturday).
Called "Mobile Taobao 3.8 Life Festival," the sale will take place on two of Alibaba's biggest platforms: Taobao Marketplace and Tmall.com. More than 37 department stores, 1,500 in-store brand outlets, 288 movie theatres, 230 karaoke parlors, and 800 restaurants in China will offer discounts.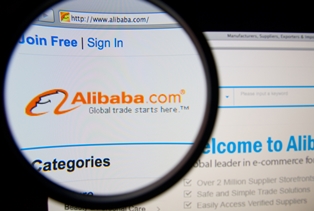 The sale is only available to customers who have the mobile Taobao app on their smartphone or tablet. Starting on March 5, customers were able to preorder items, which can be redeemed on the March 8 "festival date."
Alibaba is promoting the sale as a mobile version of its Nov. 11 Singles' Day sale. "Singles' Day" is a Chinese holiday when bachelors and bachelorettes celebrate their single lives by showering themselves and others with gifts.
On Singles' Day 2013, more than $5.7 billion exchanged hands in just 24 hours over Taobao and Tmall. Compare that to the $1.7 billion spent in the United States on "Cyber Monday," and you get a gist of just how big Alibaba's customer base is in China.
Alibaba has capitalized on the commercialism of Singles' Day and hopes that by creating a "festival" for mobile users, they'll spark another huge one-day sales run.
While the mobile sales festival may not approach the Singles' Day sale totals, it will give analysts and potential investors a glimpse at Alibaba's mobile presence.
And as Alibaba inches closer to its IPO, mobile sales could be one of the most important factors to the stock's success...
Mobile Sales Key to Alibaba IPO
Alibaba is the largest e-commerce company in China, which is the second largest e-commerce market in the world. According to market researchers McKinsey & Co., e-commerce in China was a $210 billion industry in 2012. That's expected to grow to $420 billion by 2020.
And that's just the revenue e-commerce companies are taking in. Companies like Alibaba take a small percentage every time a sale occurs on one of its platforms. According to Analysys International, more than $1.6 trillion exchanged virtual hands in China in 2013.
But the fastest growth is happening in mobile...
Analysys International also reported that mobile sales in China increased by 800% in 2013 and totaled $212.2 billion.
Huge sales figures during the "Mobile Taobao 3.8 Life Festival" would show the world the size of Alibaba's mobile presence - which is exactly what Alibaba officials want to do ahead of its IPO date.
When rumors of an Alibaba IPO first started swirling in 2013, analysts projected that the company could be valued as high as $100 billion. After a string of acquisitions and continued e-commerce growth in China, that projection has jumped to $140 billion.
For comparison, the highly publicized Facebook Inc. (Nasdaq: FB) IPO valued the social media company at $104 billion.
Alibaba has continued to flex its muscles ahead of its IPO date, and so far it's working.
If the "Mobile Taobao 3.8 Life Festival" is as successful as company officials hope it will be, expect the value projection of the Alibaba IPO to jump even higher.
Would you invest in Alibaba's IPO? What are your thoughts on the Chinese e-commerce giant? Hit us up on Twitter @moneymorning using #Alibaba.
Former Treasury Secretary Henry Paulson is worried about Fannie Mae and Freddie Mac. And if he's worried, we ought to be worried too...
Related Articles: