Ahead of the Google Inc. (Nasdaq: GOOG) stock split that will take place on April 2, Standard & Poor's announced yesterday (Tuesday) that it will keep two classes of the company's stock in its indexes.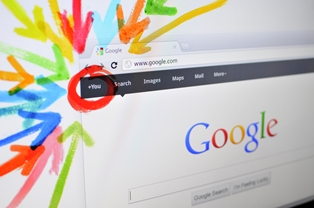 That's a change from how the index has handled such cases in the past, when Standard & Poor's would only allow a company to be represented once on its indexes.
After the Google stock split, the S&P 500 will actually have 501 stocks. The index will still be represented by 500 companies, however.
Standard & Poor's had said previously that it would drop one of GOOG's share classes on June 20, bringing the S&P 500 back to 500 stocks.
Google first proposed the idea of the two-for-one stock split in 2012. The split will double the number of shares the company has outstanding and will halve the price of the stock.
Furthermore, the move will ensure that Google founders Sergey Brin and Larry Page are able to maintain close control over the company.
When the stock splits on April 2, shareholders will be given a "Class C" share for each Class A or B share they own. Importantly, Class C shareholders will have no voting rights - that's how the split helps keep control in the hands of Brin and Page.
With Google's stock split less than a month away, here's what investors need to know about GOOG stock moving forward...
Google (Nasdaq: GOOG) Stock's Long-Term Value
Today, Google stock opened just below $1,200 per share. Current shareholders can expect to own two stocks valued around $600 each on April 2, barring any unforeseen movement in either direction for GOOG stock.
Google -C-
Price: 596.08 | Ch: 6.81 (1.1%)
For investors looking to buy GOOG stock but previously put off by the hefty price tag, the split offers a more affordable entry point.
Year to date, GOOG is up 7%, compared to a loss of 1.5% for the Dow Jones Industrial Average and a 2% gain for the S&P 500. In the last 12 months, GOOG is up 45%.
In January, JPMorgan Chase & Co. (NYSE: JPM) Analyst Doug Anmuth raised his price target on GOOG stock to $1,325. At the time, he stated that Class A shares could see a spike in demand among indices as they shuffle to accommodate Google's split.
But what does the long-term future hold for GOOG stock and Google shareholders?
Money Morning's Chief Investment Strategist Keith Fitz-Gerald says he could see GOOG split more than just its stock in upcoming years. He thinks Google could actually split into multiple companies at some point.
And because of that, GOOG stock has great long-term potential, especially for younger investors.
"I think there are four or five companies that are going to get broken up inside of Google," Fitz-Gerald said on FOX Business' "Varney & Co." yesterday. "Even at these prices you can buy mini-shares or you can buy a single share. Buy it, tuck it away, hold it - especially if you're young. Because it's one of those companies that's going to change the future."
"I think it's absolutely possible [for Google to break up]. When you have a company that has its tentacles in all sorts of industries all over the planet (and you look at our antitrust laws), that's the inevitable government reaction. Right or wrong. I think it's going to unleash some value there that's not being recognized yet."
The performance of GOOG stock bears watching as the April 2 stock split date approaches. Looking further down the road, Google's diversified businesses keep GOOG a strong long-term play.
Do you own GOOG stock? What do you think of the upcoming Google stock split? Let us know on Twitter @moneymorning with #Google.
This stock has a huge profit opportunity ahead of it, and you're going to want to buy shares now... before Google does.
Related Articles: