With its acquisition of Basis Science Inc., Intel Corp. (Nasdaq: INTC) has sent a loud and clear message that it has every intention of being a leader in wearable tech.
Details were not disclosed, but TechCrunch reported that the maker of wearable devices such as the Basis B1 fitness band went to Intel for about $100 million.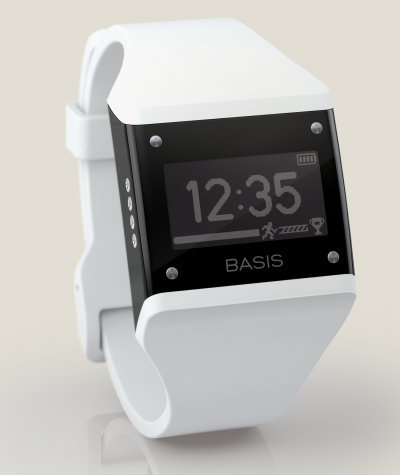 Coming on the heels of the 2014 Consumer Electronics Show, where Intel Chief Executive Officer Brian Krzanich spent most of his keynote showing off prototype wearable tech devices, it's evident that the legendary chipmaker is hell-bent on not missing out on this market the way it did with smartphones and tablets.
"Brian Krzanich has been really clear - if it's a computer, we want Intel inside," Steven Holmes, the vice president of Intel's New Devices Group, told Wearable World News. "Wearables is the next stage of computing which is going to be very personal."
While the purchase of a device maker may seem out of character for a company known for making the chips that power tech devices, it's part of a notable shift in Intel's strategy.
Santa Clara, Calif.-based Intel missed out on the mobile wave because its chips simply were not as suited for the demands of mobile computing as were those of its competitors, particularly designs based on technology licensed from ARM Holdings (Nasdaq ADR: ARMH).
Intel says its wearable technology prototypes are intended as "reference designs" to help third-party device makers develop new products.
But it's at least as likely that Intel wants plenty of hands-on experience with wearable tech devices to ensure that the chips they design for this market will match the requirements better than anyone else's.
Buying a company loaded with engineers who have spent a lot of time figuring out which are the best chips to put in a wearable tech device will be a huge asset for Intel.
Basis Science, by the way, uses chips made by Texas Instruments Inc. (Nasdaq: TXN), not Intel. That's the sort of design decision Intel intends to reverse.
And just as importantly, Basis also happens to be focused on an area of wearable technology that will almost certainly prove to be the most lucrative...
Intel (Nasdaq: INTC) Knows Health Is the Sweet Spot of Wearable Tech
The smart wristbands that Basis makes monitor such health data as heart rate patterns, sleep stages, motion, and burned calories. The whole focus of the company is on health-based devices, which should prove to be the most compelling segment in wearable tech.
"We sought to build the next generation of health trackers that would know more and do more for your health than existing products could," said a blog post on the Basis website announcing the deal with Intel. "We told everyone that would listen what we were trying to accomplish and how it would change the way people understood their health."
Given an ever-increasing emphasis on health and fitness, health-related wearable tech devices figure to be a huge segment of a market that Juniper Research says will explode from $1.4 billion in 2013 to $19 billion in 2018.
That's also why Apple Inc. (Nasdaq: AAPL) is pursuing a health-oriented wearable tech strategy.
It also explains why the other suitors for Basis included Apple, Google Inc. (Nasdaq: GOOG), Samsung Electronics (OTC: SSNLF), and possibly even Microsoft Corp. (Nasdaq: MSFT).
The purchase of Basis Science gives Intel a beachhead in this lucrative market, and that was definitely a big reason the company pulled the trigger on this deal.
"The acquisition of Basis Science provides immediate entry into the market with a leader in health tracking for wearable devices," Mike Bell, Intel vice president and general manager of the company's New Devices Group said in a company statement. "As we accelerate our position in wearables, we will build upon this foundation to deliver products that bring people greater utility and value."
Did Intel make a slick move by purchasing Basis Science? Do you think Intel will get its mojo back in wearable tech? Let us know on Twitter @moneymorning or Facebook using #wearabletech.
All the big tech companies are working on wearable tech devices, but how do you invest in wearable tech? You can find good wearable tech stocks, you just have to dig a little deeper...
Related Articles: