Now that Google Inc. (Nasdaq: GOOG, GOOGL) has even more flexibility to execute deals, investors should expect the company to do a lot more of them in the months ahead.
That new flexibility comes thanks to the March 27 Google stock split that created a new class of nonvoting "Class C" shares.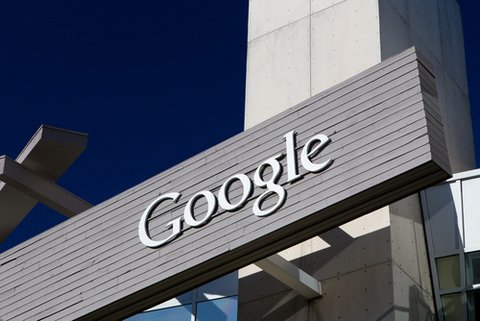 While the move was made mostly to ensure that founders Larry Page and Sergey Brin maintain their majority control over the company, the doubling of Google shares has also opened the door to more stock-based acquisitions.
"They couldn't do a big deal before using stock because it changes the voting rights," BGC Analyst Colin Gills told MarketWatch. "Now, they've got a mechanism where they can use their paper for deals and not lose their majority voting rights."
Since Google has long had a lust for buying companies - the Mountain View, Calif.-based tech giant has spent $17 billion on acquisitions just in the past two years - the stock split figures to launch an extended shopping spree.
The only question is what GOOG might buy next. We'll get to some specific areas of interest in a moment, but one overriding motive will drive most of the company's future acquisitions - the need for the best and the brightest brains in tech.
In Silicon Valley, buying companies for the people is so common it has a name: "aqui-hires."
"There is a talent war going on for the future," George Geis, a UCLA professor who studies acquisitions, told CBC News. "You're not only getting someone who knows how to put devices together better, but you're also getting a creative, talented team that knows how to design an interface that can be attractive."
Google even includes language on the retention of employees in its acquisition agreements.
Now let's take a look at the areas where Google will be looking to make deals and some companies that might make attractive targets...
Companies Google Inc. (Nasdaq: GOOG, GOOGL) Might Buy
Though a search and advertising company at heart, Google has used its hundreds of acquisitions over the past decade to help it branch out into a wide range of tech.
Google -C-
NASDAQ: GOOG
Oct 01 12:07 PM
Price: 570.94 | Ch: -6.42 (-1.1%)
That has led to ventures not just into big areas like mobile computing, wearable tech (think Google Glass), and the Cloud, but also such things as robotics, self-driving cars, and home automation.
While all that seems like a crazy patchwork quilt of unrelated tech, most of these endeavors will help Google learn more about you - data that will make its search and advertising businesses more efficient and better targeted.
Here are the categories that seem to interest Google the most...
The Internet of Things: This is a very broad category that encompasses many of the areas where Google will be looking to buy:

We know from Google's acquisition on Nest Labs in January for $3.2 billion that it likes home automation. One possibility here is Smartlabs Inc., parent of Insteon, which makes control and sensing technology for homes; and SmartHome, an online retailer that sells home automation equipment.

Google also seems very interested in providing connectivity, as it has been building out its Google Fiber network in several U.S. cities, including Kansas City, Austin, Tex., and Provo, Utah. But if Google decides it wants to get into wireless connectivity as well, it might want to buy an existing telecom provider such as Sprint Corp. (NYSE: S) or T-Mobile US Inc. (NYSE: TMUS).

And like other big tech companies, Google is looking hard at the living room. It is said to be working on Android TV, which will be a set-top box that streams Internet content like Apple TV or the Amazon Fire TV. A big part of the fight over the digital living room will be gaming, however. Just last month Google bought game controller maker Green Throttle games. Future acquisitions could focus on more hardware, such as console maker Ouya, or one or more game developers.
Search and Cloud Services: This category is much closer to Google's roots. Google is doing a lot of work on "semantic search," which is a way of using artificial intelligence to deliver more accurate and more intuitive search results based on the context of the each term. Google just bought artificial intelligence company DeepMind Technologies in January. The AngelList has 113 semantic search startups on its website; several of these probably are already on Google's shopping list.

To enrich the mobile searches of Android users, Google may also look at companies such as Yelp Inc. (NYSE: YELP), Foursquare, or even music streaming service Pandora Media (NYSE: P).

Likewise, Google has a lot of options if it wants to add some cloud computing companies, with Box and DropBox as prime candidates.
Everything Tech: Google has its fingers in a lot of other pies as well. Its interest in self-driving cars could lead it to try to buy Tesla Motors Inc. (Nasdaq: TSLA).

Google also could seek to expand its footprint in wearable tech through acquisitions, with companies like smartwatch maker Pebble or smart wristband makers like FitBit or Jawbone. With hundreds of wearable tech companies to choose from, Google seems likely to make several acquisitions in this space.

Finally there's e-commerce. Here Google might consider buying a big company like eBay Inc. (Nasdaq: EBAY) or something more digestible, such as Square Inc.
What companies do you think are on Google's shopping list? Let us know on Twitter @moneymorning or Facebook.
Google's latest deal involves a partnership with hotel booking startup Room 77 Inc. Why is Google interested in booking hotel rooms? Here's what the company is thinking...
Related Articles: