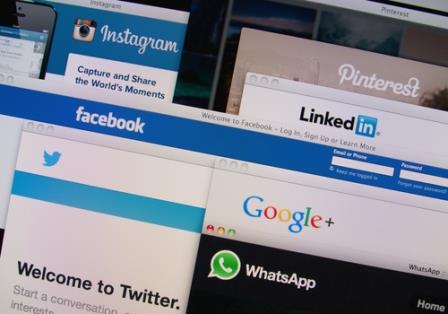 When it comes to social media companies to invest in, the temptation to net huge gains - like the 140% return Facebook (Nasdaq: FB) has seen over the last nine months - is tempered by wariness over mass hype and the real risk of failure.
For instance, two of the most recent social media initial public offerings (IPOs) have both sunk below their initial offering price. Twitter (NYSE: TWTR) is down 6.17% below its November 2013 initial offering price and has fallen 33.81% so far in 2014. Social media mobile gaming firm King Digital Entertainment (NYSE: KING) is 4.68% under its March 2014 initial offering price.
And despite Facebook's ultimate gain, the stock experienced a volatile ride after its infamously disastrous May 2012 IPO. Through mid-2013, Facebook shares slumped 35% under its initial offering price.
Social media companies' "reward versus risk" game begs the question: Are there any social media companies to invest in?
Money Morning Defense & Tech Specialist Michael A. Robinson, someone who has been watching tech sector transitions for decades, thinks so...
Two Social Media Companies to Invest In Now
No. 1: Facebook Inc. (Nasdaq: FB)
Facebook stock is up 140% since July 2013 - a sharp turnaround from its 35% fall under its May 2012 IPO price. The company's surely doing something right.
"One thing about [Facebook founder and CEO] Mark Zuckerberg is, he finds out what's wrong with his company, and he fixes it. He doesn't let his ego get in the way of success," Robinson said.
Even though Facebook's user growth rate has slowed, the company has an active user base of more than 1 billion that's still growing (up 16% since a year earlier). That number alone makes Facebook the poster child for mobile and online advertisers.
"Facebook has gone a great job in going mobile," Robinson said. "At the end of last year's fourth quarter, the company had 1.2 billion monthly active users, up 16% from 2012. But active mobile users climbed 39% to 945 million, or 77% of its user base."
FB's successful transition into full-on mobile play is a big reason why its financials are great right now.
With a market cap of $153.94 billion, Facebook trades at roughly $60.50 a share. It has operating margins of 37% and a 9.46% return on assets. It had $11.5 billion in cash on hand as of its fourth-quarter report at the end of January and generated $2.86 billion in free cash flow in 2013.
"Over the past three years, Facebook has grown its earnings per share by 32%. At that rate, earnings and the stock itself could double in less than 2.5 years," Robinson said.
Another reason FB looks strong for future growth is its recent string of acquisitions.
In February, Facebook announced it would buy messaging service WhatsApp for $19 billion. Its decision to spend that amount of money on a five-year-old startup with only 55 employees and a 2013 revenue of around $20 million appeared crazy to some.
But Robinson predicts Zuckerberg - and Facebook investors - will have the last laugh.
"The WhatsApp acquisition could bring billions in new sales to Facebook in a short amount of time," Robinson said. "If it just captured $1 a month per user in fees, ads and other services, Facebook would post around $5.4 billion in new sales on top of 2013 revenue of $7.8 billion, itself a 55% yearly increase."
Early March brought a $60 million acquisition of drone (atmospheric satellite) maker Titan Aerospace, a move aimed to bring Internet connectivity to new parts of the world.
And late March brought a $2 billion acquisition of virtual-reality goggle maker Oculus VR Inc., a move aimed to develop a "next-gen" platform for social media users.
Finally, there's a side to Facebook worth mentioning because it could be so profitable in years to come: Big Data analytics.
"Facebook is sitting on a hidden goldmine if it can figure out a way to monetize the user data of its over one billion user base," Robinson said.
Robinson recommends Facebook as a top social media company to invest in; yet, despite all his accolades, this other social media giant is Robinson's favorite pick...
No. 2: LinkedIn Corp. (NYSE: LNKD)
"Both Facebook and LinkedIn are 'sticky sites' - they get their hooks in you and it's difficult to get out. But LinkedIn is my favorite social media stock," Robinson said. "I like LinkedIn's business model because the firm has become an indispensable tool for professionals. Basically, these days corporate recruiters can't really do their jobs without using this online format."
LinkedIn has more than 277 million members around the globe - a 37% increase year over year. And the company has the potential for much more growth, with three billion members in the workforce worldwide it can tap into. Forbes predicts the company will reach past the 500 million mark in average monthly unique visitors by 2020.
"LinkedIn already has a huge global footprint. I'd like to see higher profit margins, but the company has been growing quickly - an 86% increase in sales over the past three years," Robinson said.
LinkedIn has returned 82.94% to investors since its public debut. With a market cap of $20.53 billion, LNKD's share price reached $240 after enjoying a two-year run that added 160%. It was able to grow its quarterly earnings by 33%.
LNKD stock has slumped so far in 2014, down 21.46% to $169.71 per share. Some of the decline is attributed to its missing consensus estimates for Q4 2013, and a 2014 outlook that the market deemed lackluster. Additionally, short-term initiatives are putting pressure on LinkedIn's bottom line.
However, LinkedIn's slump provides investors with a unique opportunity to get in at a discount.
Robinson believes that at its current price, LinkedIn is one of the best social media companies to invest in right now.
"LinkedIn got banged up recently, but its profit and sales growth are amazing," Robinson said. "This is a discount buy."
Money Morning Capital Wave Strategist Shah Gilani can't believe the U.S. government wants to unleash this terrible investment deal on the public...
Related Articles: