Stocks to buy in 2014: When Mexican President Enrique Peña Nieto was sworn into office at the end of 2012, one of his major initiatives was to reform the country's energy sector.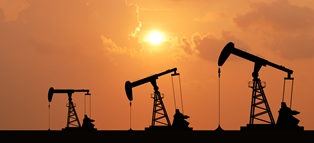 For 76 years, Mexico's energy industry has been nationalized. The state-owned company PEMEX has been the nation's only oil and gas producer.
But now the government is reworking the national constitution and creating a slew of new laws.
That means a slew of new profit opportunities for us.
"These reforms will open the doors to outside companies and investments, provide the basis for joint ventures and other initiatives, and introduce the Mexican energy market to international services and support," Money Morning's Global Energy Strategist Dr. Kent Moors said. "That promises to open up a series of unprecedented money-making opportunities for a select group of companies - and their investors."
Currently, Mexico is the sixth-biggest shale gas producer and the seventh-biggest producer of tight/shale oil. But production has slowed due to poor infrastructure, management, and technology. According to Moors, that means the country will rely heavily on outside companies to help improve the industry's infrastructure and prevent further production declines.
"One priority for Mexico now involves the major need for new investment and technology to reverse the declining production curve in Mexico's once-dominant onshore and offshore oil fields," Moors said. "Decisive will be the drive to establish joint ventures with smaller foreign companies to provide for locally based service and supply provisions for the huge number of new wells, many of which will require horizontal/multidirectional drilling and fracking."
Fortunately for Mexico, there are numerous oilfield services companies in the United States that are perfectly positioned to help the country's energy initiatives.
And for investors, the fact that these companies could be entering the previously "untapped" Mexican energy sector makes them among the sector's most promising stocks to buy today...
Three Energy Stocks to Buy to Ride Mexico's New Energy Landscape
Energy Stock to Buy No. 1: The first oilfield services company on this list is Halliburton Co. (NYSE: HAL), which provides services and products related to the exploration, development, and production of oil and natural gas. Halliburton serves oil and natural gas companies in approximately 80 countries already.
Importantly, Halliburton has already worked with PEMEX. In 1998 it designed, built, and commissioned a carbon dioxide processing facility in Mexico before turning it over to PEMEX. It's likely the partnership could continue as Mexico looks to strengthen its energy infrastructure moving forward.
In addition to the strong potential in Mexico, HAL also posted strong earnings just last week. In Q1, Halliburton posted earnings per share of $0.73 on revenue of $7.35 billion. That compared to a loss of $0.02 per share and revenue of $6.97 billion the year before.
In 2014, HAL stock is up more than 23%, compared to a 1.5% gain for the S&P 500. If Halliburton can move into the untapped Mexico market, its shares could continue even higher.
But that's just one stock that could profit from the Mexican energy sector. Check out these other two...
Energy Stock to Buy No. 2: Baker Hughes Inc. (NYSE: BHI) is another global oilfield services company that is well positioned throughout North America, specifically in Texas and along the Gulf of Mexico. BHI provides its clients with various types of drilling services from evaluation to production to completion.
BHI reported earnings last week and noted that revenue in North America had increased by 12% in the first quarter. The company is deeply involved with deepwater drilling in the Gulf of Mexico, which is expected to yield a combined 700,000 barrels of crude daily this year.
BHI stock has climbed 25% in 2014 and nearly 53% in the last 12 months. Last week the company reported earnings per share of $0.84, which was a 29% increase from the previous year. Revenue increased 9% in the first quarter to $5.73 billion.
Energy Stock to Buy No. 3: Schlumberger Ltd. (NYSE: SLB) is headquartered in Houston, Texas, and supplies its clients with drilling technology and integrated project management services. The company's drilling group is primarily involved with the positioning and drilling of oil and gas wells.
Schlumberger began operating in Mexico in 1943 when it assisted with a well in the Gulf Coast city of Poza Rica. Currently, the company has 10 locations in Mexico, making it a leading candidate to assist PEMEX and the Mexican government in improving its oil and natural gas facilities.
SLB stock is up 12% year to date and 36% in the last 12 months. The stock hit a 52-week high this week of $103.58 after the company reported Q1 earnings of $1.21 per share on a 6.3% year-over-year revenue increase.
Do you invest in energy stocks? Which of these three stocks is most appealing to you? Join the conversation on Twitter @moneymorning using #EnergyStocks.
As the oil price spread continues to narrow, it promises to create some direct consequences for investors. Money Morning's Dr. Kent Moors has everything investors need to know about this ongoing situation...
Related Articles: