A world in which you could invest in pot penny stocks was virtually unimaginable 20 years ago, as was a world with a digital currency like Bitcoin.
Heck, digital currencies and investing in pot penny stocks were hard to imagine just five years ago.
But now investing in Bitcoin pot penny stocks is a reality.
It's become possible because now you can buy marijuana legally in many states, and Bitcoin has risen from an obscure experiment to a promising new form of money.
And a few tiny, enterprising companies have combined the two by coming up with ways to allow people to buy marijuana with Bitcoin.
So it is now possible to invest in Bitcoin pot penny stocks - penny stocks that tap into both of these hot 21st century trends.
Let's take a look at why each of these trends presents powerful investing opportunities, particularly when combined.
First, there's the acceleration toward the legalization of marijuana, which has driven several pot penny stocks much higher this year. For example, GreenGro Technologies Inc. (OTCMKTS: GRNH) is up 547% year to date, and Hemp Inc. (OTCMKTS: HEMP) is up 190%.
Today you can legally buy cannabis in both Colorado and Washington. The number of states that allow medical marijuana has already reached 18, with eight more considering it.
Hemp Chief Executive Officer Bruce Perlowin told Bloomberg News investors in pot penny stocks are looking for "the next Microsoft."
"The demand for marijuana is insatiable," said Perlowin. "You have a feeding frenzy for the birth of a new industry."
And there's Bitcoin.
As the Bitcoin price rocketed last year from less than $14 to more than $1,100, the business community took note.
As Bitcoin use grows, more and more companies are springing up to exploit the unique capabilities of the digital currency, and that means we're seeing more Bitcoin penny stocks coming to market.
Most Bitcoin businesses at this point are startups in which only venture capitalists can invest, but a few are penny stocks.
Tapping into both the growing market for marijuana and the potential of Bitcoin is an intriguing investing prospect, to say the least. Here are three Bitcoin pot penny stocks that seek to profit from this magic formula...
Three Bitcoin Pot Penny Stocks to Watch
But before we get to those Bitcoin pot penny stocks, we need to note the caveats that apply to penny stocks in general.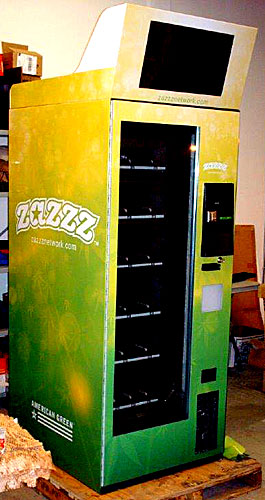 First, penny stocks typically are not very liquid, meaning the volume of shares traded every day is fairly low. That means it can be hard to exit a stock when things turn against you, which can lead to even bigger losses.
That low volume, coupled with their extremely low prices, can make penny stocks subject to wild price swings. And that leaves them vulnerable to manipulation by unscrupulous "pump-and-dump" operators.
Plus, most are lightly regulated because they trade "over the counter" (OTC) as opposed to on a major exchange such as the New York Stock Exchange. That means fewer required public filings, which gives investors less information.
And yet along with the high risk comes the potential for huge rewards. A Bitcoin pot penny stock, if it succeeds, could rise 200% or 300%.
Or it could go under. It's just the nature of the beast. So if you're planning on investing in Bitcoin pot penny stocks, make sure you allocate only a tiny portion of your portfolio - money you're comfortable losing entirely.
Now, here are those three Bitcoin pot penny stocks:
Tranzbyte Corp. (OTCMKTS: ERBB): Tranzbyte is an unusual penny stock; it acquires other small companies with potential and incubates them with capital and other resources. If they succeed they are spun out, with Tranzbyte retaining an interest in that company. One of Tranzbyte's current subsidiaries, American Green, just two weeks ago introduced its "ZaZZZ" marijuana edibles vending machine in Colorado. Customers need a validated medical marijuana card to buy the products, and the machine uses proprietary biometric technology to ensure the buyer really is the cardholder. And in addition to cash, the machine takes Bitcoin. Tranzbyte has had a wild 2014; the stock is up 1,262% this year, with a peak gain of more than 3,300%. ERBB was trading at $0.0405 late Monday.
Solpower Corp. (OTCMKTS: SOCR): Once a solar power company, Solpower has gone in a totally different direction. Its "Bitcoin Collect" payment system is designed to let businesses in the alternative medicine industry - such as medical marijuana distributors - accept payment in Bitcoin. The healthcare providers get a needed payment option that eliminates the need for credit checks by taking insurers and banks out of the loop. And Bitcoin's built-in anonymity also ensures patient privacy. The platform shows so much promise that Solpower has filed to change the company name to Bitcoin Collect. SOCR is up 82% over the past 12 months, but is down 29% since the start of the year. Solpower was trading at $0.0201 late Monday.
SinglePoint Inc. (OTCMKTS: SING): This company switched its focus from carbon credits to mobile payments and marketing last year when it changed its name to SinglePoint. As a mobile payment platform, the company added Bitcoin to its arsenal earlier this year. In March SinglePoint made a strategic move into mobile payments for cannabis companies, announcing a partnership with Green Company Holdings. SING is up 637% so far this year, although it was up as much as 2,700% in early February. SinglePoint was trading at $0.0223 late Monday.
Do you see any potential in these Bitcoin pot penny stocks? Share your thoughts on Twitter @moneymorning or Facebook.
Once you know exactly what to look for, penny stocks can be a very rewarding part of your investing strategy. Here's how to find the best penny stocks on the market while avoiding the losers...