In my last column, I told you about Qualcomm Inc. (Nasdaq: QCOM) - the big-cap firm that helped pioneer wireless communications and is perfectly poised to benefit from continued smartphone adoption around the world.
Now I want to run Qualcomm through the five "filters" of my tech investing strategy and see how QCOM stacks up.
The San Diego-based company makes the guts of numerous manufacturers' phones and therefore isn't vulnerable to the whims of the mainstream marketplace's fashions and trends.
Qualcomm expects to see a global total of 7 billion smartphones in use by the end of 2017. By then, this world leader in wireless semiconductor sales expects smartphones to account for 80% of handset sales, compared with roughly 55% last year.
With a market cap of $135 billion, QCOM trades at $80 a share. So far this year, it has more than doubled the overall market's returns, 9% for Qualcomm compared to 3.5% for the Standard & Poor's 500 Index.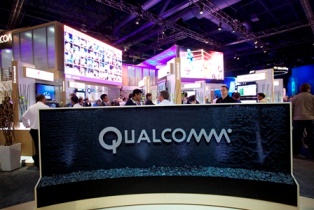 I believe it will continue to outperform the market and make money for investors savvy enough to look beyond shortsighted pundits' quick-trigger proclamations of the death of the smartphone.
And now I'm going to show you how by applying the five rules that make up my tech investing strategy.
Let's take a look...
The 5 Rules of My Tech Investing Strategy
Rule No. 1 - Great Companies Have Great Operations: I look for excellent leaders who know how to build top-notch franchises. Though just named CEO in early March, Steve Mollenkopfhas played a major role in making Qualcomm a global leader in the Mobile Revolution.
A 20-year company veteran, Mollenkopf previously served as chief operating officer. In that role, he helped make the firm the world leader in wireless chipsets and spearheaded the Atheros acquisition. Besides being a leader, he's also a tech guy who holds seven wireless patents.
My next rule is all about turning down the volume on meaningless Wall Street "noise"...
Rule No. 2 - Separate the Signal from the Noise: To create real wealth you have to ignore Wall Street's hype machine and focus on firms with excellent fundamentals.
That's clearly the case here. With a market cap of roughly $135 billion, Qualcomm has 29% operating margins and a return on stockholders' equity of 17%. It has $16 billion in cash on hand and virtually no debt. Last year, it brought in $6 billion in free cash flow.
Rule No. 3 - Ride the Unstoppable Trends: The best opportunities to achieve life-changing gains come from sectors that will remain red hot over the long term.
Smartphones as fully integrated devices only really got started seven years ago. But by 2018, we'll be seeing 1.7 billion of them sold per year. The trend is just getting started in developing nations such as China and India, which have a combined 2.5 billion people.
Rule No. 4 - Focus on Growth: Companies that have the strongest growth rates almost always offer the highest stock returns. Over the past four fiscal years, Qualcomm has grown its sales at a 35% compound annual rate. At that rate, sales will double in less than two years.
During the same period, the company grew its pretax earnings at a rate of 27% a year, meaning that in 2.5 years they could roughly double. And the company is targeting other growth areas beyond mobile, including wearable tech, the connected car, and the Internet of Everything.
Rule No. 5 - Target Stocks That Can Double Your Money: This is where we look at Qualcomm's earnings growth and see how long it will take the firm to double profits. By doing that, we can figure out how long it should take the stock to roughly double in price.
I've examined the firm's financials in detail and am projecting that earnings per share could grow by as much as 15% a year over the next five years. Now we use what I call my doubling calculator. Mathematicians call it the Rule of 72. By dividing 72 by 15 we find that it should take about 4.8 years for profits - and the value of our investment - to double.
Qualcomm's (Nasdaq: QCOM) Steadying Influences
That makes Qualcomm a great play in a choppy market where investors are looking for more "defensive" positions. We're looking for stocks with steady double-digit growth that also pay a dividend. And with Qualcomm, we get a proven long-term winner and a current yield of 2.1%.
Now then, the stock came under pressure in late April when the firm said it may face U.S. Securities and Exchange Commission (SEC) enforcement proceedings stemming from allegations of bribery in China. And earlier this month, the SEC charged three former Qualcomm managers with insider trading stemming from the company's acquisition of Atheros.
Qualcomm quickly fired those managers and says it's cooperating with the federal authorities. As well, it denies the bribery charges, and I don't see the company taking a major hit to earnings from these controversies.
Instead, I see it as a great chance for you to acquire a proven leader at a discount. We're looking at a firm here that is a clear leader in the mobile revolution - one of the biggest trends in tech today.
And this is a cash-rich company that offers stable long-term growth. The company has about $16 billion in net cash on hand. That works out to about $9.85 a share - a hefty 12% of its share price. That gives the company some nice maneuvering room and also will act as a bit of a cushion in case of a temporary downturn in stock prices.
The bottom line: Qualcomm is the kind of "foundational play" that can anchor your portfolio, even as it gives you some predictable growth in the years to come.
In addition to the highflyers that can make you a stack of money fast, stocks like this are just what you need to steadily build your net worth. They should be a part of every tech investor's portfolio.
And Qualcomm is a great one to add - while Wall Street and the other experts are eulogizing the smartphone sector's demise.
[Editor's Note: If you like Michael Robinson's tech investing strategy and want to learn more, check out his Nova-X Report. Nova-X Report puts you directly in touch with high-tech research, analysis, stock picks, and strategies that can double, triple - even quadruple your retirement savings faster than any other sector on earth. Michael covers some of the most lucrative tech trends in history - including mobile technology, "Big Data," the Cloud, biotechnology... and more. Each monthly issue shows you exactly how to capitalize on these opportunities for the biggest gains. Click here to learn more - and get his latest report on a "world-changing" tech company that's about to disrupt $737 billion of the U.S. economy...]