Stock market today, July 3, 2014: Dow Jones futures edged higher this morning (Thursday) by 0.1%, following a DJI record finish on Wednesday. S&P 500 futures and Nasdaq futures also signaled gains, up 0.12% and 0.24% respectively.
This morning, the Labor Department announced that the U.S. unemployment rate fell to 6.1%, as the economy added another 288,000 jobs, crushing street estimates of 215,000.
Here's what you should know is going on in the stock market today to make your Thursday profitable: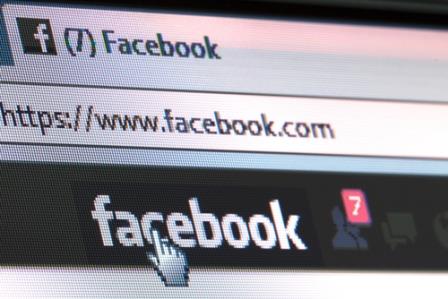 Deal Happy: TechCrunch reports that Facebook Inc. (Nasdaq: FB) has purchased online advertising specialist LiveRail for between $400 million to $500 million in an effort to boost its video advertising tools. LiveRail supplies an ad platform that connects marketers' video ads to relevant customers and has a strong existing client roster that includes Major League Baseball, ABC, and Gannett. The company facilitates roughly seven billion video ads each month.
Today's Economic Calendar: Today's busy schedule includes the U.S. employment report, jobless claims, a report on international trade, multiple announcements on U.S. bonds, and the EIA Natural Gas report.
Dovish: During a speech at the International Monetary Fund headquarters on Wednesday, U.S. Federal Reserve Chairwoman Janet Yellen said that monetary policy actions like raising interest rates face "significant limitations" as a means of reducing financial risks, and voiced her discomfort in doing so. Yellen argued that raising interest rates at the height of the U.S. housing bubble would have done even greater damage to the U.S. economy. Instead, Yellen views monetary policy as a tool to help weather the storm and to shore up the financial system.
Regulators Circle Amazon: E-commerce giant Amazon.com Inc. (Nasdaq: AMZN) has entered a legal spat with the U.S. Federal Trade Commission over the company's policies regarding inadvertent purchases made through mobile applications and devices. The Federal agency wants Amazon to adopt a similar agreement to the one followed by Apple Inc. (Nasdaq: AAPL) in January. At the time, Apple agreed to settle by paying $32.5 million in customer relief on grounds that the company failed to provide enough controls to prevent children from making purchases without adult consent.
Taking a Break: Worries over the health of Jamie Dimon, the chairman and chief executive of JPMorgan Chase & Co. (NYSE: JPM), have prompted concerns about continuity at the company during his ordeal with curable throat cancer. Although Dimon initially said he would remain in charge during his treatment, the CEO said he would use vacation time and would be out of the office for at least half of his two-month radiation treatment and chemotherapy.
Safety First: The Wall Street Journal reports that General Motors Co. (NYSE: GM) has outlined plans to sell high-speed Internet service to customers purchasing automobiles. The Wi-Fi option on its 2015 model vehicles would allow owners to sync seven cellphones, tablets, laptops and other devices to the internet in its Chevrolet, Cadillac, Buick, and GMC brands.
Earnings Reports: Stay tuned for earnings from International Speedway Corp. (NYSE: ISCA).
Full U.S. Economic Calendar July 3, 2014 (NYSE: all times EDT)
Employment Situation at 8:30 a.m.
International Trade at 8:30 a.m. (May)
Jobless Claims at 8:30 a.m.
PMI Services Index at 9:45 a.m.
ISM Non-Manufacturing Index at 10 a.m.
EIA Natural Gas Report at 10:30 a.m.
Global Composite PMI at 11 a.m.
Global Services PMI at 11 a.m.
3-Month Bill Announcement at 11 a.m.
6-Month Bill Announcement at 11 a.m.
3-Yr Note Announcement at 11 a.m.
10-Yr Note Announcement at 11 a.m.
30-Yr Bond Announcement at 11 a.m.
Fed Balance Sheet at 4:30 p.m.
Money Supply at 4:30 p.m.
The government threat to your assets is growing... again. We've seen it happen in Cyprus, where bank accounts were "raided" to bail-in the country. We've seen it in Argentina, Poland, Hungary, and other nations where private pensions were nationalized to help the countries' ballooning debts and deteriorating sovereign credit ratings.
Well, now a French "economist" is using his best seller as a platform to advance a tax "plan" centered on your wallet. Here's how to stop this threat to your income in its tracks...