Dow Jones Industrial Average
Price: 16,987.51 | Ch: -61.49 (-0.4%)
Stock Market Today, July 15, 2014: U.S. markets slacked on Tuesday after statements by U.S. Federal Reserve Chair Janet Yellen in front of the Senate Banking Committee indicated that some sectors might be overvalued. Biotech and social media shares slumped in the afternoon. The iShares Nasdaq Biotechnology Index ETF (Nasdaq: IBB) slumped by more than 2.5% after Yellen's testimony.
Here's the scorecard from today's trading session:
Dow: 17,060.68, +5.26 (+0.03%)
Nasdaq: 4,416.39, -24.03 (-0.54%)
S&P 500: 1,973.28, -3.82 (-0.19%)
And here are the top stories from the stock market today: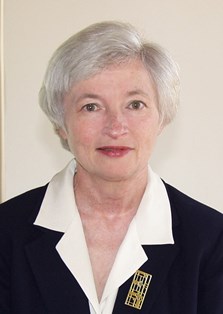 All Eyes on Yellen: In her semiannual report on monetary policy to Congress, Federal Reserve Chair Janet Yellen said, "The economic outlook is very uncertain." Yellen downplayed concerns about inflation in the U.S. economy, arguing that recent wage increases can offset rapidly increasing prices. However, stocks retreated quickly after her statement.
Hacker Hunters: Online hackers and other threats to the Internet are on watch. This morning, Google Inc. (Nasdaq: GOOG, GOOGL) announced it has established a new team called "Project Zero" to hunt down hackers and other cyber-threats. The company said its goal is to focus on preventing "criminal or state-sponsored" actors from exploiting vulnerabilities on the web. The announcement puts the company on the offensive to increasing vulnerabilities like the "Heartbleed Bug," which targeted private information and passwords earlier this year.
Stepping Down: The Interim Chairman of Hewlett-Packard Co. (NYSE: HPQ), Ralph Whitworth, announced he plans to resign from the company's board of directors on July 16 to focus on his health. Whitworth, 58, was a board member since 2011, and was named interim chairman in April 2013. During his tenure, the company hired Meg Whitman, whose turnaround of the company has not gone as successfully as the board has hoped. The company has already begun to cut 34,000 jobs internationally.
Biotech Bounce Back: Although many pharmaceutical companies were down on the day, one bright spot was La Jolla Pharmaceutical Co. (NASDAQ: LJPC). Shares surged more than 9% on news that it released positive pre-clinical data for LJPC-1010, which addresses liver fibrosis.
Power Play: Shares of Plug Power Inc. (Nasdaq: PLUG) surged more than 17% on news that FBR & Co. had issued a "Buy" rating on the fuel-cell company. FBR cited multiple growth opportunities for the company, including expansion into European markets, its new hydrogen delivery systems, and rising U.S. orders. Go here for more on PLUG.
Now our experts share some of the most important investment moves to make based on today's market trading - for Money Morning Members only:
Act on This Massive Profit "Spark" Ahead of the Big Boys: It's easy to see why investors pile on to a company's stock on the heels of highly successful products, technologies, or services. For small caps, finding the right leader can prove a more critical "spark" to major profits. This is why you should follow Sig Riggs' advice and use these three steps to make big gains...
The U.S. Export Ban Is a Windfall for These Companies: After more than four decades, it looks like America is getting back into the oil export business again. For the first time since the 1970s, Washington has opened the door to sending more U.S. crude abroad. And these companies are poised to profit big from the announcement...
The "20% Catalyst" That Will Send These Shares into the Stratosphere: In a surprise move, France also said it would take a 20% stake in French engineering giant Alstom SA (OTC ADR: ALSMY). It's a complicated deal. But it could serve as an additional "catalyst" for the General Electric Co. (NYSE: GE) share-price rally we've been predicting. Here's why...