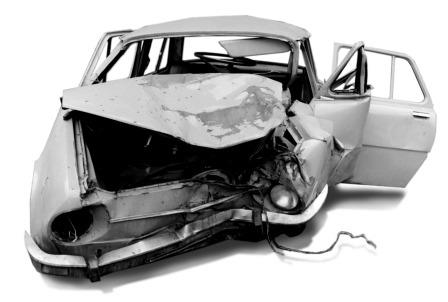 Six downtrodden stocks made our "stock market crasher" list today (Wednesday).
They are Walgreens (NYSE: WAG), Time Warner (NYSE: TWX), T-Mobile (NYSE: TMUS), Groupon (Nasdaq: GRPN), Rocket Fuel (Nasdaq: FUEL), and Cognizant Technology Solutions (Nasdaq: CTSH).
And what's behind their respective sell-offs can be divided into just two groups: deals gone sour and earnings gone wrong...
Stock Market Crasher Group #1: Deals Gone Sour
The Walgreen Co.: WAG stock was down 14.29% to $59.24 a share on Wednesday close on news that the company exercised its option to buy the remaining 55% of Alliance Boots, but elected to keep WAG corporate headquarters in the United States. Alliance is a multinational pharmacy with a presence in over 25 countries. Together, the two companies will become Walgreens Boots Alliance on completion of the $15.26 billion deal.
Today's decision followed months of speculation over whether Walgreen would invert and relocate to the UK. In July, U.S. President Barack Obama began heavily blasting corporate culture and tax incentives that drive U.S. firms abroad (we explain everything you need to know about the basics of tax inversion deals here). Resolution to remain HQ'd in Chicago had a lot to do with public shaming - WAG Chief Executive Officer Greg Wasson cited the "harder to quantify" but equally significant risk of "consumer backlash and political ramifications, including the risk to our government book of business."
So, Walgreens will not become the next of the 47 U.S. companies that have undergone inversion in the past decade, according to the Congressional Research Service. And of that, investors disapproved by way of market reaction today.
Time Warner Inc.: TWX stock dipped 12.85% to trade at $74.22 today, all on a two-sentence note from business magnate and Twenty-First Century Fox Inc. (NYSE: FOXA) CEO Rupert Murdoch:
"On behalf of our board and senior management team, I am writing to inform you that we are withdrawing our offer to acquire Time Warner, effective immediately.
Sincerely, Rupert Murdoch."
Murdock coveted Time Warner's hot property HBO, which he aimed to convert into a digital product to compete directly against online streaming giant Netflix Inc. (Nasdaq: NFLX). But he ultimately backed off due to negative shareholder response, and to Time Warner's apparent hostility toward the deal. The $150 billion union would've been the biggest media merger in a decade.
T-Mobile US Inc.: TMUS stock slumped 8.4% today after Sprint Corp. (NYSE: S) dropped its bid to acquire the nation's fourth-largest telecom carrier. Individuals at Sprint stated they believe that regulatory approval would be too difficult to obtain. The $32 billion deal between the third- and fourth-largest carriers would have created a robust competitor to take on AT&T Inc. (NYSE: T) and Verizon Communications Inc. (NYSE: VZ). Sprint also announced it will replace its chief executive officer, Dan Hesse, with an unproven, billionaire entrepreneur. Sprint stock was down nearly 19% on the day.
Stock Market Crasher Group #2: Earnings Gone Wrong
Groupon Inc.: Groupon stock swooned as much as 16.12% after-hours Tuesday following a wider-than-expected Q2 loss and a trimming of its full year forecast. The sell-off continued today and earned GRPN stock "stock market crasher" status when it fell another 12.72% by close to market close.
The Chicago, Ill.-based e-coupon company posted a loss of $0.03 per share, or $22.9 million, in the second quarter. That was steeper than the penny a share, or $7.6 million loss, reported in the same quarter a year ago. It also missed analyst expectations for earnings per share (EPS) of $0.01 on revenue of $761.8 million.
The dismal report marked the third consecutive earnings quarter in which Groupon lowered quarterly or annual guidance.
You can read about the key highlights of Groupon's Tuesday conference call that followed the Q2 release here...
Rocket Fuel Inc.: Ad tech company Rocket Fuel announced Q2 earnings after the bell on Tuesday. Though it beat both earnings and revenue estimates, it lowered its full-year guidance. The company said that customer concerns over inventory quality, and that agencies are directing more ad spending to trading desks owned by their own respective holding companies, were behind the dropped outlook. The news "fueled" FUEL stock to drop a whopping 30.83% near market close on Wednesday.
Cognizant Technology Solutions Corp.: IT and consulting company Cognizant Technology announced second-quarter 2014 results this morning. Revenue of $2.52 billion just missed a consensus estimate of $2.53 billion. But what really sent CTSH stock diving nearly 13% on the day was a drop in the company's full-year outlook. Cognizant said it expects revenue rising 14% - below its prior forecast for 16.5% growth, and below Wall Street's projection of 17% growth.
J.P. Morgan promptly downgraded this stock market crasher from "Overweight" to "Neutral."
"[The forecast] is disappointing since this is typically Cognizant's seasonally strongest period of visibility and growth during the year," J.P. Morgan analyst Tien-tsin Huang wrote in a note to investors.
While these stocks tanked today, there are plenty of stocks with sunny outlooks ripe for investment, and we can help you find some right now. For instance, this tech giant is already up nearly 4% since Money Morning Defense & Tech Strategist Michael A. Robinson recommended it to readers on July 3. And it's bound to go higher with its new creation - we call it the future of computing...