The iDreamSky IPO price was set at $15 per share, the company announced last night (Wednesday), and through the public offering the company is raising $115.5 million by selling 7.7 million shares.
iDreamSky Technology Ltd. (Nasdaq ADR: DSKY) priced its shares above its proposed range of $12 to $14, which indicates strong investor interest. That high pricing also helped the company raise roughly 15% more than it had previously intended.
DSKY stock began trading on the Nasdaq this morning and the stock was up as much as 27% in early trading.
Founded in 2009, iDreamSky is the largest independent mobile game-publishing platform in China. The company does not develop its own games, but assists developers in bringing their games to China.
Following today's IPO the company has a market valuation of approximately $695 million. Prior to the pricing, analysts anticipated a valuation of $602 million.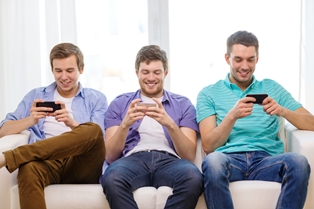 Credit Suisse Group AG (NYSE ADR: CS), JPMorgan Chase & Co. (NYSE: JPM), and Stifel Financial Corp. (NYSE: SF) served as the main underwriters on the deal.
According to a report from Analysys International, three of iDreamSky's games rank among the top 10 most popular mobile games in China. "Temple Run 2" is the second most popular game in China, while "Subway Surfers" and "Fruit Ninja" rank No. 3 and No. 9 respectively. Overall, the company has 40 games.
In the IPO filing, the company reported revenue of $40.7 million in 2013, which was a dramatic increase from the $3.1 million it reported in 2012. That revenue growth has continued into 2014, with the company totaling $28 million through the first quarter, compared to $5.4 million for Q1 of 2013.
iDreamSky's total downloads are growing too. In 2013, its games were downloaded 97.7 million times. That was an increase of more than 83% from 2012.
Through the first quarter of 2014, iDreamsky boasted 98.3 million active monthly users. The lion's share of those users play "Temple Run 2," which had 30.8 million monthly active users in Q1. According to the company, roughly 85% of its revenue in 2013 came from its top three games.
The company's games are free for users to play, and iDreamSky makes its money through in-app purchases.
That has led to numerous comparisons to the highly publicized King Digital Entertainment Plc. (NYSE: KING) IPO from March, which was a major flop. King offers free games like "Candy Crush Saga" that also charge for in-app purchases. However, King develops its own games.
King priced its shares at $22.50, and dropped more than 15% on its first day. Through today, shares are down 14% from the offer price.
While it's easy to draw a connection from iDreamSky to King Digital Entertainment, there are numerous differences between the companies. And that's a good sign for DSKY investors...
What Will Drive DSKY Stock Following iDreamSky IPO
First, the iDreamsky IPO is not nearly as hyped as the King IPO. King raised $326 million, and was the largest tech IPO of the year when it came to market. Its shares were priced in the mid-point of its range, but were still pricey. The stock immediately sputtered out of the gate.
On the other hand, the iDreamSky IPO has flown in relatively under-the-radar. So far that's worked considering the iDreamSky IPO price and total money raised have exceeded expectations.
Additionally, the Chinese Internet market itself is a catalyst for DSKY stock.
"The number of consumers and business folks connected to the Internet in China - whether you're talking about computers, tablets, or smartphones - is bigger than the entire U.S. population," Money Morning's Executive Editor Bill Patalon said. "And the government there is actually pushing growth. Beijing has mandated that 1.2 million folks - 85% of its population - will have broadband connections (3G or 4G) by 2020."
That Internet growth has been pushing numerous Chinese Internet stocks since their IPOs this year. JD.com Inc. (Nasdaq: JD), a Chinese online direct-sales company, is up 34% since going public in May. Online retailer Jumei International Holding Ltd. (NYSE: JMEI) is up 26% since its May IPO.
Finally, iDreamSky has been showing signs that it can successfully diversify its revenue stream. Many investors worried that King was a one-trick pony that relied too heavily on its signature game, "Candy Crush Saga."
While iDreamSky generates most of its revenue from its top three games, it has been diversifying in 2014. In Q1, revenue from "Temple Run 2," "Subway Surfers," and "Fruit Ninja" was down to 57.2% from 85%. It will be important for the company to continue proving its growth doesn't hinge on just one or two games.
Share this story on Twitter @moneymorning and @KyleAndersonMM using #iDreamSky.
Now: Cold War 2.0 is no longer in the realm of futurists. The weapons used in this conflict are more likely going to be financial rather than military...