Rumors of an Uber IPO heated up earlier this summer after the company raised $1.2 billion in a funding round that valued the ride-sharing company at roughly $18.2 billion.
Since then, however, the conversation regarding Uber has mostly centered on its nasty competition with rival Lyft. Lyft has become quite the thorn in Uber's side, especially as the latter prepares for an eventual IPO.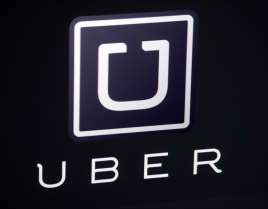 Both ride-sharing companies were founded in San Francisco (Uber in 2009 and Lyft in 2012) and allow users to request a ride through a mobile application. Uber employs professional drivers and typically uses town cars or other upscale vehicles. Lyft relies on a "community" of approved drivers who use more modest vehicles.
Lyft has historically marketed itself as a more inexpensive alternative to Uber, spurring Uber to create its own more affordable offering titled "UberX."
In a counter move, Lyft unveiled the new service "Lyft Line" in August that lets users share and split rides.
The companies have gone back and forth trying to steal market share from each other throughout 2014. That's normal for competing companies.
However, the battle for supremacy has grown increasingly contentious in the last month.
Lyft Gets Feisty in Uber Battle
First, Lyft claimed that Uber employees had requested and canceled more than 5,000 rides from Lyft, in an attempt to disrupt the firm's services. Shortly thereafter, Uber fired back saying that Lyft employees had done the same thing to Uber, up to 13,000 times.
"A number of Lyft investors have recently been pushing Uber to acquire Lyft," Uber officials said in early August after the controversy. "One of their largest shareholders recently warned that Lyft would 'go nuclear' if we do not acquire them. We can only assume that the recent Lyft attacks are part of that strategy."
Of course, Lyft denied those accusations.
"Once again Uber is deceiving the public, now with false allegations and an attempt to deflect from their illegal cancel campaign," Lyft officials said. "Lyft has more than 100 investors, all of whom are extremely excited that Lyft is approaching IPO-level revenue."
Specific revenue figures from both companies are unknown since they're both private. However, TechCrunch reported earlier this year that Uber had revenue of $213 million in 2013 and that its revenue was doubling every six months.
Less is known about Lyft, although it has said that it is currently experiencing 30% month-over-month growth. And, of course, it claimed its revenue is "IPO-level" when it shot back at Uber this month.
No timeframe has been set for an Uber IPO, but it's only a matter of time before the company takes its stock public with those revenue figures.
And according to Money Morning experts, Uber stock will be a very interesting investment opportunity, even as the competition heats up...
Uber IPO Gives Investors Access to $1 Billion Revenue and More
Uber operates in a huge untapped market - one that makes an IPO extremely tempting for investors.
"If ever there was an industry ripe for high-tech disruption it would have to be taxicabs," Money Morning's Defense and Tech Specialist Michael A. Robinson said. "Today, many taxis are equipped with GPS and other high-tech gadgets, a quantum leap from the humble beginnings of horse-drawn carriages 400 years ago in England."
"And the biggest name in the revolution is, of course, Uber."
Uber operates in 130 cities in more than 40 countries. Lyft, on the other hand, still only operates in the United States and is limited to 60 cities.
While both companies are competing for market share, the U.S. market could be big enough for both companies - at least in the near future.
The New York Times claims that Uber could potentially bring in $1 billion in annual revenue if it's able to capture a 50% market share of the U.S. taxi industry. That doesn't even account for its global operations.
"[The taxi industry] is a complicated, multi-billion dollar sector that right now is going through perhaps the most profound changes of any business model in the United States," Robinson said. "Make no mistake, Uber faces a bright future."
Money Morning and Michael Robinson will be following the Uber IPO throughout the rest of the year. Stay tuned.
Join the conversation on Twitter @moneymorning and @KyleAndersonMM using #Uber.
Now: The Apple-IBM deal is great for both firms, because it unites the best of both companies. But for investors, one stock is the clear winner...
Related Articles: