As the fall enrollment period for healthcare coverage approaches, one of the most obvious Obamacare facts becoming clear is that almost everyone is going to be paying more come January 2015. Premiums are going up, co-pays are going up, and deductibles are going way up.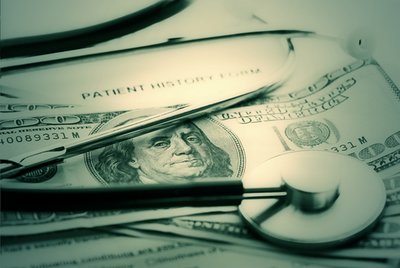 The health insurance companies say that the Affordable Care Act, and U.S. President Barack Obama's frequent changes to it, is to blame. And major employers have blamed Obamacare for increased employee costs and other unpopular changes they've been making to their health benefits.
But the ACA might only be partly to blame.
"[Big companies are] using this as cover," Farzan Bharucha, a healthcare strategist for consulting firm Kurt Salmon, told USA Today. "Companies are making a business decision that by dropping or limiting coverage you won't have employees leave."
So what's really going on, and how hard is this going to hit the average American?
Let's find out.
Obamacare Facts: Costs Are Rising in 2015
Numerous surveys this year of employers and insurance companies have all indicated that healthcare costs will rise for consumers when rates are announced for 2015.
Looking at the data so far, PricewaterhouseCoopers has determined that monthly premiums will rise an average of 8.2% across the United States.
And burden on consumers won't ease up much in the years that follow. The Congressional Budget Office (CBO) has projected that healthcare costs will keep going up about 6% a year through the next decade, pushing annual premiums from about $3,800 now to about $6,900 in 2024.
That's quite a reversal from the savings of $2,500 a year that President Obama promised in his 2008 campaign.
Meanwhile, both the Hay Group and WorldatWork say U.S. salaries will only grow at about 3% in 2015, and will be hard-pressed to keep up with the rising healthcare costs over the next decade.
And these scary Obamacare facts don't stop at higher premiums. According to the August Business Survey by the Federal Reserve Bank of Philadelphia, employers intend to raise healthcare insurance costs across the board.
Not only did 88.2% of companies say their premiums are rising for 2015, but 76.5% said that their out-of-pocket maximums will increase, 64.7% said co-pays are going up, and 91.2% said that their deductibles will be higher.
The spike in healthcare costs will put American consumers under even more pressure - so how much is to blame on Obamacare?
Obamacare's Role in Higher Healthcare Costs
Some defenders of Obamacare point out that healthcare costs have been rising much faster than inflation for decades, and that the healthcare law is not directly responsible for the current cost increases.
But the ACA has made fundamental changes to the health insurance industry, many of which necessarily are making healthcare cost more.
One costly change is the part of the law that prevents the insurance companies from rejecting anyone based on a pre-existing condition or charging them excessive premiums. Almost everyone agrees that's a good thing, but it means accepting customers who will use more medical care, creating a loss for the insurance company.
That cost was supposed to be mitigated by more healthy young people signing up for insurance, which they have not done in sufficient numbers.
Another problem for this year was caused by President Obama himself when he decided to allow people to keep plans non-compliant with the ACA for one more year. That, the insurance companies say, has disrupted the risk pool by keeping those customers out of the Obamacare exchanges for another year.
And then there was the troubled rollout of Obamacare last fall, as well as the onset of several new taxes designed to help pay for the federal subsidies for those who otherwise can't afford coverage.
These Obamacare facts show the law does have a lot to do with rising health insurance costs, but employers and the insurance companies probably aren't doing all they could to mitigate the impact on the American consumer.
Turn these Obamacare Facts into Profits
As disheartening as these Obamacare facts are, there's a silver lining here for those who wish to exploit it.
One of the best ways to cope with rising health costs is to invest in the companies that have proven they can benefit from it. They've seen a revenue spike this year thanks to Obamacare.
And for all the finger-pointing at the law that the top health insurance companies have been doing, they've done exceptionally well over the past year:
So while the health insurers publicly call out Obamacare as the root cause of the recent price hikes, they're clearly suffering no ill effects.
The gravy train for the healthcare insurers has only just left the station, and it's not too late to hop on board. As more of the ACA plays out, these stocks figure to keep going up.
Follow me on Twitter @DavidGZeiler.
UP NEXT: President Obama made a lot of promises about his healthcare law both before and after it was passed in 2010. But how many of those were fulfilled - and how many broken - when the first major enrollment phase ended in March? Here's the Obamacare Report Card...
Related Articles: