Start the conversation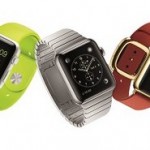 At its special event today (Tuesday), Apple Inc. (Nasdaq: AAPL) proved it still has plenty of innovative fire in its belly.
But Wall Street apparently wanted more, as the Apple stock price slipped into negative territory after the event ended.
What matters, however, is what each of these products - the iPhone 6, Apple Pay, and the Apple Watch - will do for Apple stock down the line, and from what we saw today each is likely to add significantly to the company's earnings.