Start the conversation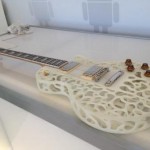 Best stocks to buy for the week ending Aug. 29, 2014:Last week for Money Morning Members, we highlighted seven stocks that bring readers the "best of the best" in four sectors currently overflowing with upside potential.
One pick hails from the 3D printing market that's expected to quadruple within the next four years. Another is in the fleet and fuel management sector - it's rapidly growing at a compound annual growth rate of 22.8%. We've got three energy stocks to buy from the most productive natural gas region in the U.S. And we highlighted two silver ETFs that play some promising numbers that were just reported from August.