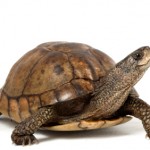 Missing amid the numerous stock market milestones and seemingly unstoppable rallies since the start of the year is Facebook stock.
Tuesday marked the 20th consecutive Tuesday the Dow Jones Industrial Average closed with a gain. And, the Standard & Poor's 500 Index, up 16.4% year-to-date, finished just nine points shy of its all-time high of 1,669.16 hit mid-month.
Meanwhile the Nasdaq, Facebook's (Nasdaq: FB) home exchange, has gained 4% in May and 16% this year.
In contrast, Facebook stock is down some 10% year-to-date.