Start the conversation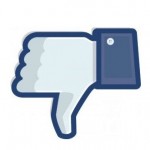 The U.S. Securities and Exchange Commission on Monday approved Nasdaq's plan to pay $62 million in compensation to brokers for mishandling the Facebook IPO. The Nasdaq missteps during Facebook's (Nasdaq: FB) debut cost Wall Street a collective $500 million and firms have fought to recoup those losses.
The amount was cleared by the SEC after Nasdaq offered to pay more than is allowed under its existing bylaws. As a self-regulatory organization, the Nasdaq enjoys certain legal protections which could have resulted in a significantly smaller settlement.