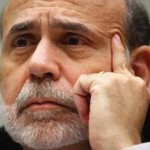 On Friday, the U.S. Federal Reserve released the transcripts from its vital meetings over the state of the U.S. economy from 2007 through 2009.
The transcripts provide a staggering glimpse into the world of a central bank in crisis, or at least the inability for all parties concerned to grasp the problems at hand.
Here are the five most ridiculous takeaways from the Fed Reports.