Start the conversation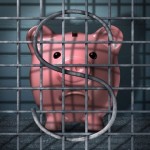 Late last month, depending on how you look at it, either something wonderful happened - or the feds continued their cowardly, conniving ways.
A group of federal prosecutors met in Washington and in New York with various financial regulators to discuss filing criminal charges against and coercing guilty pleas out of two giant banks. This looks to be a historic occurrence.