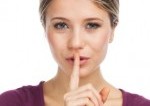 Most Americans assume the U.S. Federal Reserve is a powerful government institution that seeks only to safeguard the dollar, boost the economy and drive employment higher.
That's what the Fed wants you to think.
The illusion of the Fed as a stabilizing, positive government entity has more or less existed since its creation under dubious circumstances in 1913.
"It not only avoided the word bank, it cleverly implied federal, or government, control over the establishment of a pool of reserves that would backstop the new banking 'system,'" said Money Morning Capital Wave Strategist Shah Gilani.