Start the conversation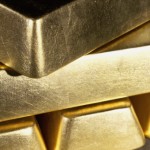 Gold stocks are poised for an upswing.
Just recently, the European Central Bank (ECB) announced a new policy to promote lending and, ultimately, inflation in the Eurozone. The move sent investors flocking to precious metals like gold and silver. And a recent election in April saw the seating of a new government in India. On account of the platforms of these new leaders, the Indian press has indicated to expect a considerable decrease in import duties.