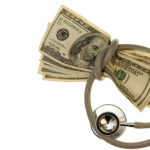 As more of the 2009 healthcare reform law becomes reality, Americans are learning the hard way that many of the biggest Obamacare promises were Obamacare lies.
In retailing, they call this sort of thing "bait-and-switch," and it's against the law.
In Washington, it's called "business as usual."
During his first campaign for the highest elected office in the land, and later as he sought to push the Affordable Care Act (ACA) through Congress, U.S. President Barack Obama made a lot of enticing promises.
Some of these claims were true - under Obamacare, people can't be refused coverage for pre-existing conditions, for example - but many were assurances to the average American that no matter what, healthcare reform was almost all positive with few or no negatives.
Now we know that most of those assurances were Obamacare lies.