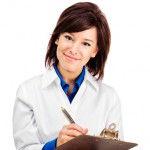 The insurance exchanges mandated by the 2009 health care law will be so utterly baffling that the U.S. Department of Health and Human Services now needs to hire of tens of thousands of "Obamacare navigators" - at a cost to taxpayers of $9 billion or more every year.
Anyone who uses the new exchanges will quickly find out why Obamacare navigators were deemed necessary. 
The draft application form for an individual is already up to 15 pages, while the form for a family is at 21 pages. And the instruction book is 61 pages.
"It's a lot of information that consumers are going to have to provide, and that could deter people from signing up," Laura Adams, senior insurance analyst at InsuranceQuotes.com, told MarketWatch. "That could be an issue for some people who don't like paperwork. And who likes paperwork?"
The government estimates the form will take anywhere from 20 to 45 minutes to complete, but that doesn't count all the information and document-gathering an applicant will need to do before even walking in the door of an exchange.
"If you like IRS forms, you're going to love this one," Ken Hoagland, chairman of conservative advocacy group Restore America's Voice, told MarketWatch. "These are the kinds of things that are going to drive people crazy."