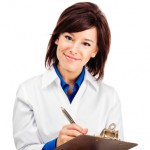 Like it or not, in less than a year - January 2014 - the core of U.S. President Barack Obama's healthcare reform goes into effect - and recent data show the cost of Obamacare will be quite high.
The statistics are startling, seeing as the intent of Obamacare was to reduce overall medical costs in the country - one big reason government spending is running wild - by improving access to treatment for Americans. An additional 30 million Americans are expected to be covered under Obamacare.
But new reports estimate the new healthcare system could cost about $1.3 trillion over the next 10 years.
That means the original outcome - which President Obama said would be to "cut the cost of a typical family's premium by up to $2,500 a year" - is far from reality.
Here's a breakdown of what Obamacare will really cost you - and your job could be included.