Start the conversation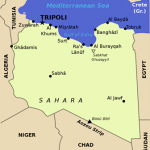 The dive in crude oil prices continued Monday as yet another sell-off targeted the energy sector for a particularly big hit.
This too shall pass. But the prospect of a protracted decline in oil prices is beginning to have broader policy implications in dangerous parts of the world, where rising prices have been the norm for most of the last decade.