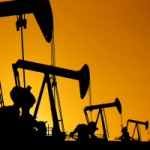 Yesterday Iraq descended into full-blown civil war.
At the same time, Russian oil interests - specifically those of the Russian parastatal Gazprom - are hitting Western-placed hurdles to their coveted South Stream natural gas pipeline project to the West. That's right when Putin and the Kremlin need it most.
These two events are hundreds - in some cases thousands - of miles apart, but they will have major, immediate impacts on energy prices. And understandably, investors are worried.
Yesterday, we caught up with Dr. Kent Moors for his unique insight, just as he finished speaking to the country in a Fox News interview. Kent had a very different take on events, saying, "We're in an unusually advantageous situation for American investors."