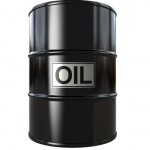 As Money Morning Global Energy Strategist Dr. Kent Moors pointed out not long ago, the sky is not falling on oil prices despite what the doomsayers believe.
There are two crucial countries that are behind the recent rise in oil prices: China and Saudi Arabia.
And if these two nations keep on their current path, it will mean one thing...
Even higher oil prices in 2013. Here's why.