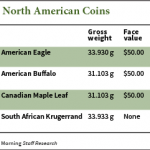 If you own gold, or are thinking of buying some, here's something you need to consider...
It's not all the same.
Some, like fake gold-painted lead ingots, has no value whatsoever.
Some gold said to be in storage or in the ground may not even be there at all.
There are a number of aspects of gold's quality, whether it's real or even exists, that every investor needs to know...