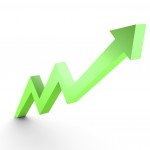 At first glance two of the major trends reshaping the semiconductor industry seem like polar opposites...
On the one hand, the industry is in the midst of a major boom. On the other, it's also contracting.
For tech investors these conflicting indicators raise two questions:
First, how is this contradiction possible?
Second, and more to the point, how can we make money from it?