Start the conversation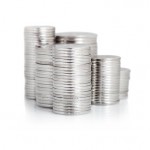 So far in 2013, buying silver coins has been one of investors' favorite ways to profit from a climb in the white metal's price.
The demand for physical silver from small investors in the form of coins is really remarkable. A record 7.5 million ounces of silver coins were sold in January.