Start the conversation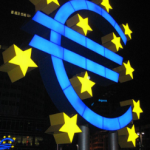 Stock market today, August 28, 2014: This morning, the U.S. Commerce Department revised second-quarter GDP upward to 4.2% growth, while jobless claims slipped to 298,000 for last week.
Last week, European Central Bank President Mario Draghi affirmed his commitments to Eurozone QE. Despite the optimism, many analysts remain divided on whether the ECB will act as soon as next week or wait until some point in the fall.