Wall Street is a "protected" operation. Protected means cops are aware of illegal activity, but are paid off to look the other way and even protect businesses from potential harm.
So, if you're waiting to get back into the markets once the trash has been taken out, you're about to find out your wait may be a lot longer than you expected.
The scheming racket that too many aspects of Wall Street have become reminds me of an old Clint Eastwood movie.
It's the one where Dirty Harry goes into a porno shop with a hooker hotel above it and the thug behind the desk tells him, "You can't come in here, this is a protected joint."
But Harry sets him straight. "To them you're something," he says, "but to me you're just a maggot that sells dirty pictures."
While Wall Street doesn't sell dirty pictures, it does sell the prospect of a glossy future full of positive investment returns when their "products" are embraced, as in bought and sold-- but mostly bought, for the investor's long-term good, of course.
In Wall Street's world, the beat cops are their regulators, including the SEC and the CFTC. Above them are the Federal Reserve and an untold number of politicians and legislators who pimp and pander on behalf of banksters by writing laws with loopholes so their donating "constituents" can always get out of jail free.
There are plenty of examples, but the mortgage-backed securities bubble and its related fallout is, to date, the biggest and most obvious example of how protected the Street is.
While obvious maggots like Bernie Madoff and Alan Stanford are thankfully rotting in jail, not a single Wall Street executive, lieutenant or soldier responsible for the pump-and-dump mortgage-backed racket that decimated America's most prolific dream machine and economic engine has come close to being locked up.
Don't even get yourself started on the whole Jon Corzine of collapsed MF Global fame. If you look up the word "protected" in the dictionary, you will see a picture of J.C. with his resume as former governor, former senator and former head of Goldman Sachs -- now that's protected.
So, let's just stick with the housing scheme of dreams.
Sympathy for the Devil
The big picture is this: Wall Street was not discriminating in screwing a huge swath of Americans to line their pockets.
But the truth is too many out of that swath aided and abetted the housing bubble for their own greedy prospects. Which reminds me of the Rolling Stones' line in "Sympathy for the Devil," when Mick Jagger sings, "I shouted out who killed the Kennedys, when after all it was you and me."
The cover that regulators and their overseers are giving banksters is that there aren't any singularly obvious culprits here.
We, meaning millions of Americans, were drawn into the game and played our part with some modicum of understanding of the pyramid scheme, if not some conspiratorial part in it.
Maybe that's why there's some sympathy for the devil, maybe we don't want to admit we, too, (not you, of course) are they.
It was all going to work, if only you could have sold your house or condo at the top, or locked in your profits on your housing stocks or mortgage bonds at the top.
We knew it was a bubble; we were all helping to inflate it. Well, obviously not all of us. But you get my drift.
So the house of cards falls and the finger pointing begins. Are there culprits on Wall Street? Sure, but it's more the "system" or "them" than any individual, though some individuals are guilty of crimes where there are laws on the books.
But, none of that matters when the "house" is protected in the first place. You see, Wall Street is protected. Want proof?
Why, after the world came close to financial collapse, did the new American president decide to focus on healthcare rather than go after Wall Street?
There's no maybe about it. While the rhetoric was harsh against the banks, the Obama team embraced one of the establishment's own to become the next Treasury Secretary. Why? In order to coddle the bankers and institutions it knew it needed and wanted future political donations from, as it had just received so generously.
And why is the fundamental legislation that finally (two years later) arrived, the Dodd-Frank spaghetti-western whose script is 2,300 pages, still essentially in draft form?
In a word, loopholes...
The Big Sleight of Hand
Loopholes are to be woven into the fabric of the new unwritten laws. That's because the Street is protected by the chiefs of police who get paid in campaign dollars to write love stories that banks and the Street can embrace.
The sleight of hand you can't see in the protection apparatus is further evident in the resources that are applied to ferreting out the banker criminals. As in, what resources?
For example, funding for Obama's much ballyhooed Residential Mortgage-Backed Securities Working Group, of the Financial Fraud Enforcement Task Force, announced on January 27, 2012 (a little after the fact, don't you think?) was denied in the House back in May.
Momentum, however, has picked up at the Department of Justice-led task force.
After a non-start start, where fewer than 50 neophyte lawyers from Justice and other new regulatory divisions were enlisted-- a number half of what was dedicated to determining if Roger Clemens shot steroids into his butt to throw baseballs faster-- the DOJ says it now has over 200 folks working hard on their softball pitches.
What are they working on?
According to Adora Andy of DOJ, "This RMBS Working Group effort is focused on a narrow issue that was one of many factors that contributed to the financial crisis. This is a targeted strike, specifically examining whether those who originated the underlying loans and sold them to securitizers, as well as the actual underwriters and securitizers responsible for packaging and selling the RMBS offerings, made any false claim or other misrepresentation or omission regarding the ability and likelihood of the borrowers to repay their mortgage loans, the value of the collateralized property, and whether the underlying mortgage loans and properties complied with certain underwriting guidelines and standards. Right now, there are other active efforts underway by untold numbers of staff, at the Justice Department and in many other agencies, regarding many of the other illegal factors that contributed to the financial crisis."
Do you get that? They are not focusing on Wall Street.
Instead, they are focusing on the "they" as in "after all it was you and me." We did this; we lied and cheated when we conspired with mortgage brokers taking our applications.
Yes, it's us and them, those hundreds of thousands of folks who aren't in the business of writing loans any more because there are no jobs there any more and they've all gone back to being used car salesmen, because there are plenty of cars out there that folks bought, leased (whose leases were securitized, don't you know) and had to abandon when they lost their jobs.
So, while Rome burnt to a crisp, the protectors did their thing and are continuing to do it.
And, they'll do it as long as it takes for the statutes of limitation on these crimes to run out. Which is happening, starting already.
Will anything change? No. That's because Wall Street is protected.
So, don't waste your time waiting to see who goes to jail. Get yourself a Wall Street camera and start taking some good old dirty pictures.
Related Articles and News:
[epom]
Here Are 10 "One-Click" Ways to Earn 10% or Better on Your Money Every Quarter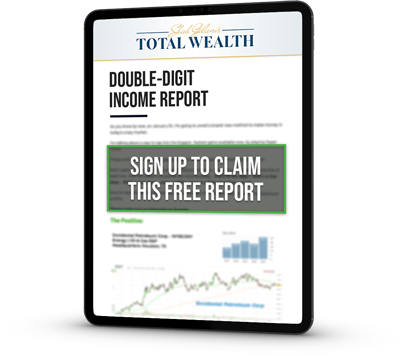 Appreciation is great, but it's possible to get even more out of the shares you own. A lot more: you can easily beat inflation and collect regular income to spare. There are no complicated trades to put on, no high-level options clearances necessary. In fact, you can do this with a couple of mouse clicks – passive income redefined. Click here for the report…
About the Author
Shah Gilani boasts a financial pedigree unlike any other. He ran his first hedge fund in 1982 from his seat on the floor of the Chicago Board of Options Exchange. When options on the Standard & Poor's 100 began trading on March 11, 1983, Shah worked in "the pit" as a market maker.
The work he did laid the foundation for what would later become the VIX - to this day one of the most widely used indicators worldwide. After leaving Chicago to run the futures and options division of the British banking giant Lloyd's TSB, Shah moved up to Roosevelt & Cross Inc., an old-line New York boutique firm. There he originated and ran a packaged fixed-income trading desk, and established that company's "listed" and OTC trading desks.
Shah founded a second hedge fund in 1999, which he ran until 2003.
Shah's vast network of contacts includes the biggest players on Wall Street and in international finance. These contacts give him the real story - when others only get what the investment banks want them to see.
Today, as editor of Hyperdrive Portfolio, Shah presents his legion of subscribers with massive profit opportunities that result from paradigm shifts in the way we work, play, and live.
Shah is a frequent guest on CNBC, Forbes, and MarketWatch, and you can catch him every week on Fox Business's Varney & Co.