Initial U.S. retail sales figures released on Wednesday showed sales growth for the holiday season was the worst since 2008.
According to MasterCard SpendingPulse, holiday sales posted a paltry 0.7% increase against expectations of a 3-4% gain. That's below the same period last year when sales grew at a 2% pace.
Analysts looking for a convenient excuse have been quick to blame Hurricane Sandy. But in reality, there's something else much bigger at work here.
That's why I'm actively hunting for shorts in the retail sector right now and will be for much of the first quarter next year.
Following the holiday data and some moderate earnings that incorporate the extra week this quarter, I simply don't think hard-core retail companies like the The Gap (NYSE: GPS), American Eagle Outfitters (NYSE: AEO), The TJX Companies (NYSE: TJX), and Abercrombie and Fitch Co. (NYSE: ANF) – which are up 71.3%, 47.41%, 32.2% and 50.67% respectively year to date through Christmas Eve – will be able to sustain these big up moves.
In fact, there are several real reasons why I think holiday sales were down and consumer spending will continue to drop into 2013, making select retailers good short candidates:
1) People simply have less money in their pockets and economic uncertainty is keeping it there.
The undeniable casualty in this entire mess is consumer confidence. Never mind the "recovery" or the fiscal cliff, the data clearly shows the average American is girding for four more years of economic insecurity.
For example, current consumer confidence figures reflect lows we haven't seen since last June so it's only natural that consumer spending falls as well.
Unfortunately, this is not a situation limited to the United States. As I noted in a recent Fox Business appearance, I see this trend in other countries where wary consumers are also trying to hang on to what they have.
The other key take away here is that inflation is working its way through the system. I know the government says it doesn't exist, or, my personal favorite - is "under control" -- but who are they kidding? The thousands of investors I've spoken with over the past 12 months tell me they're getting pinched on all sides.
I guess if you live in Washington and work for the government, you can ignore the official statistics, but out in the real world where people have to pay for everything from food to medicine to fuel and much more, it's a very different picture.
The cost of everything from health care to the food we eat is going up by 10%, 15% or even 20% a year. Here in Oregon, for example, my breakfast costs 60% more than it did a few years ago and my son's tuition has shot up. Our health care premiums have also risen by double digits.
And I know what we're experiencing is not an isolated situation - the dollar quite literally doesn't go as far as it used to.
2) Numb consumers are shifting to non-traditional sales outlets in an attempt to make each dollar they do spend go farther; this is skewing the data.
The SpendingPulse data is supposedly all inclusive and covers retailers in key categories like electronics, jewelry, furniture, and other holiday- related segments. According to MasterCard it's also representative of various forms of purchasing, because it includes cash, checks and, of course, credit card purchases.
I am not so sure this data set is what it's cracked up to be.
I've noticed a shift in purchasing patterns that reflects consumers patronizing non-traditional outlets like craft stores, farmer's markets, and online versions of non-traditional retailers like Etsy.com, which bills itself as the world's most vibrant handmade marketplace.
Even if many of these outlets are included in the SpendingPulse data, they end up being dropped because they don't meet the "same store" criteria - meaning that statisticians may not include them because the data being measured must come from stores open at least a year in an effort to smooth volatility.
There's also the rise in coupon redemption and the shift to value retailers to consider. It's no longer essential to have the absolute latest and greatest when it comes to shopping.
Consumers, for example, may conclude that an older- generation iPad is just as good as a brand new one. So, that likely drops the aggregate value of purchases, because last year's models may be clearance priced or simply not worth as much as the top of the line.
And that speaks to something else at work. Many value- conscious consumers are increasingly content to shop at club stores or at retailers with broadly defined product sets that cross historically significant boundaries. Examples include grocery stores that now integrate consumer staples, or department stores like Wal-Mart (NYSE: WMT) and Target (NYSE: TGT) that now include food items.
And finally...
3) Retailers are, at least in part, to blame.
By stretching the holiday shopping season forward with displays that effectively bookend the holiday buying season and extend well beyond the two months that are traditionally measured, they are ensuring a holiday spending "slump," for lack of a better term, because the spending is less concentrated.
This year, for instance, I saw a good deal many more Christmas displays going up before Halloween than I've noticed in past years. Now, I'm seeing considerably more discounting online and in the local stores for post-holiday sales than I can recall in years.
It's entirely possible under the circumstances that consumers may simply be shopping earlier or waiting until after the holidays to catch the real bargains. Depending on how much consumers purchase and when they buy, this could just skew the numbers or remove them from the accounting period al together.
Personally speaking though, I see a backlash building.
Holidays have become overly commercialized "events" that are literally nothing more than an excuse to spend money. Many consumers have not only lost the "spirit" but have turned downright negative towards it all.
Under the circumstances, I can easily envision a return to basics building in the next few years that dramatically reduces retail spending overall, and on a level far more dramatic than most retailers can envision today.
Looking forward, there are clearly going to be ramifications for all of this, and I think the preliminary holiday data is going to work its way through the entire consumer purchasing experience in 2013 on several levels.
Hurt by slower sales this season, retailers are likely going to slow down their ordering. That's going to reverberate all the way through the purchasing chain. Retailers will be less likely to warehouse materials so the supply chain will be tightened further.
This translates into lower restocking levels and slowing shipment volumes, particularly if next year's consumer data remains dodgy. It also suggests a corresponding drop in wholesale purchasing activity.
Meanwhile, manufacturers are likely to cut back on production, materials purchases and - you guessed it - labor as a means of compensating. That, in turn, pushes back into raw materials and sub-assembly.
Obviously one data point does not make a trend, but the latest SpendingPulse data calls into question the very notion of a recovery in my mind.
Perhaps I'm just in a curmudgeon-like mood this morning, but I simply cannot see shell-shocked consumers who have endured the fiscal hell of the financial crisis suddenly opening up their wallets and returning to spending levels associated with the "good-old days" no matter what hare brained stimulus schemes Washington comes up with next.
If anything, I think they'll cut back even further.
Related Articles and News:
[epom]
Here Are 10 "One-Click" Ways to Earn 10% or Better on Your Money Every Quarter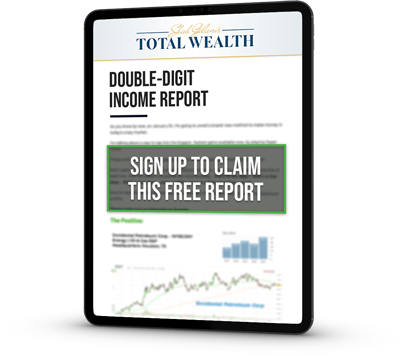 Appreciation is great, but it's possible to get even more out of the shares you own. A lot more: you can easily beat inflation and collect regular income to spare. There are no complicated trades to put on, no high-level options clearances necessary. In fact, you can do this with a couple of mouse clicks – passive income redefined. Click here for the report…
About the Author
Keith is a seasoned market analyst and professional trader with more than 37 years of global experience. He is one of very few experts to correctly see both the dot.bomb crisis and the ongoing financial crisis coming ahead of time - and one of even fewer to help millions of investors around the world successfully navigate them both. Forbes hailed him as a "Market Visionary." He is a regular on FOX Business News and Yahoo! Finance, and his observations have been featured in Bloomberg, The Wall Street Journal, WIRED, and MarketWatch. Keith previously led The Money Map Report, Money Map's flagship newsletter, as Chief Investment Strategist, from 20007 to 2020. Keith holds a BS in management and finance from Skidmore College and an MS in international finance (with a focus on Japanese business science) from Chaminade University. He regularly travels the world in search of investment opportunities others don't yet see or understand.