King IPO: King Digital Entertainment PLC said today (Wednesday) it expects a market value of as much as $7.6 billion in its initial public offering.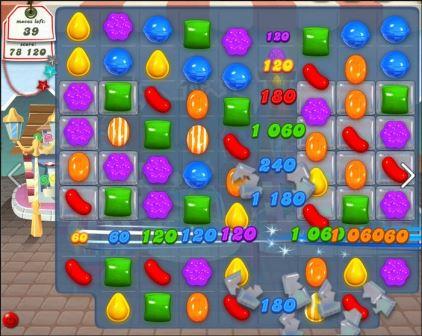 On Feb. 18, the maker of several hit social Internet games, including tour de force "Candy Crush Saga," filed for a U.S. initial public offering (IPO). The stock will be listed on the New York Stock Exchange under the symbol "KING," with J.P. Morgan Chase & Co. (NYSE: JPM), Credit Suisse Group AG (NYSE: CS), and Bank of America Merrill Lynch (NYSE: BAC) serving as lead underwriters.
Today, King said its IPO of 22.2 million shares will likely be priced between $21 and $24 per share.
The company itself will sell 15.5 million shares in the offering, while stockholders, such as Apax Ventures, will sell 6.7 million shares. According to the IPO filing, entities related to Apax will own 44.2% of the company following the offering. Founder and Chief Executive Officer Riccardo Zacconi will maintain a 9.5% stake.
The King IPO's official pricing is set for later this month, on March 25. All in all, it's projected to raise as much as $532.8 million - a smidge over the $500 million figure King had disclosed in the February filing.
Here are some impressive updated numbers on King's inner workings leading up to a March 26 market debut:  
King offers 180 games via Facebook, its own website, and on mobile devices through app downloads.
King's most popular game, "Candy Crush Saga," currently accounts for approximately three-quarters of King's revenue. It's played by 93 million people daily, with more than 1 billion plays every day. The game has been downloaded a whopping 500 million times on mobile devices since its launch in 2012 and is the top game on Facebook (Nasdaq: FB).
Two other King games - "Pet Rescue Saga" and "Farm Heroes Saga" - take up the second and third top spots on Facebook, according to app tracker AppData's January numbers.
King is killing it on mobile. Candy Crush and yet another King game, "Papa Pear Saga," are among the 10 most downloaded apps on Apple Inc. (Nasdaq: AAPL) devices, according to app tracker AppAnnie's December data. And for more than a year, Candy Crush has been tied with Supercell's "Clash of Clans" and "Hay Day" as the top-grossing iOS and Android game.
King employs 665 people and posted a profit of $567.6 million on revenues of $1.89 billion in 2013, up from $7.8 million in 2012. Around 78% of revenue came from Candy Crush.
Even with such strong usage numbers, there's one reason for investors to steer clear: King's similarity to IPO disaster Zynga Inc. (Nasdaq: ZNGA).
Zynga priced its 2011 IPO at $10 a share, making it the biggest Internet IPO since Google's (Nasdaq: GOOG) in 2004. By early 2012, Zynga was worth $11.5 billion. But soon after the IPO, Farmville's viral popularity began to wane.
The result was drastic. From March and November 2012, Zynga stock prices fell more than 80%, and it was forced to drastically downsize. Zynga stock presently sits at $5.09 per share; it hit a 52-week low of $2.50 per share and a high of $5.15 per share.
Just like Zynga, King's game downloads are free. The two companies glean profits solely from users who buy items to help them advance in-game. About 4% of King's daily user population buys such "power ups," wholly accounting for the company's massive revenue.
Note: The Fed's 2014 taper means volatility ahead. So we've outlined how to find profits in a volatile market - like triple-digit gains in just days - if you start with this strategy...
Still, the factor that will deter investors the most isn't King's similarity to Zynga.
It's this key number, which was released with the Feb. 18 IPO filing...
King IPO: The Biggest Investor Takeaway
With its filing, King revealed its average monthly payers have already declined by 1 million since the third quarter of 2013. Its Q4 numbers for revenue, profit, and adjusted earnings are also falling.
"The first law of capitalism is to make money while the sun shines," Money Morning Chief Investment Strategist Keith Fitz-Gerald said. "For investors, this is probably nothing more than a fad."
Today's IPO valuation expectations are also sending ripples of doubt.
"I think the valuation of a P/E ratio of 13 for a high-growth company is indeed reflecting a skepticism about the ability to continue growing at such a rapid pace," University of Florida professor and IPO expert Jay Ritter told Reuters. "The ability to come up with future games and get people to pay for the game is a big question mark."
Much like Farmville's viral burst and decline, King's games are likely to suffer the same fate. And those monthly "power up" buyers that account for King's billion-dollar-plus revenue will fade with it.
"This is a trade if you're nimble and quick about it, perhaps, but it certainly doesn't fit my idea of an investment," Fitz-Gerald said.
NOW: Buy These Shares... Before Google Does.
Related Articles: