Latest Bitcoin news: This week saw more developments in the Mt. Gox bankruptcy, while major banks and regulators continue to struggle to understand the digital currency.
On Monday Mt. Gox filed for Chapter 15 bankruptcy in the United States to protect itself from a class action lawsuit that was recently filed in Chicago as well as a year-old case involving CoinLab Inc., which sued Mt. Gox for breaching a contract.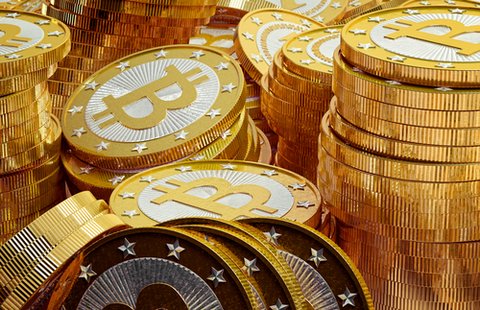 A Chapter 15 bankruptcy only allows a business to protect its U.S. assets by recognizing a foreign bankruptcy. Mt. Gox filed for bankruptcy in Japan, where the Bitcoin exchange was based, on Feb. 28, after saying that hackers had stolen 750,000 customer bitcoins from its accounts.
When the exchange shut down, customers lost any money they still had in their Mt. Gox accounts.
The attorney for the class action suit, Steven Woodrow, had harsh words in the Dallas courtroom.
"This case involves a massive fraud," Woodrow told Judge Harlin Hale. "They claim incredibly that they will preserve assets and protect assets by entrusting the servers and other property to [Mt. Gox CEO Mark] Karpeles. Respectfully, your honor, that is the definition of the fox guarding the henhouse."
Meanwhile, a U.S. federal judge in Chicago temporarily froze Karpeles' U.S. assets on Tuesday. The freeze also applies to Mt. Gox's U.S. affiliate as well as the parent Japanese company, Tibanne.
Victims involved in the class action suit said they believe Karpeles still possesses millions of dollars' worth of bitcoins.
Despite the flurry of legal action, it remains very unlikely that any of the Mt. Gox victims will ever get even a portion of their money back.
Other Bitcoin news this week focused on regulation…
The Latest Bitcoin News – Regulators Still Finding Their Way
Regulators spent another week contradicting each other, raising concern they will find it hard to agree on the actual creation of Bitcoin regulations.
The Financial Industry Regulatory Authority (FINRA), a brokerage regulator, issued an "investor alert" on Bitcoin on Tuesday, pointing to the Mt. Gox bankruptcy as an example of the risk of owning the digital currency.
"Speculators drawn to Bitcoin trading should understand that Bitcoin prices have fluctuated widely, and wildly," said Gerri Walsh, FINRA's vice president for investor education. "Investors looking to get in on the ground floor of a Bitcoin-related company should realize that fraudsters may see the latest digital currency trend as a chance to steal their money."
While it's true that investing in Bitcoin is risky, it's hardly the only investment in which you can lose all your money. Stocks can be very risky as well, even supposedly "safe" blue chips. Just ask all the folks who owned General Motors Co. (NYSE: GM) stock in 2009.
Not all regulators view Bitcoin so negatively, however.