Stocks rallied for a second consecutive day Tuesday, with the S&P 500 Index and Dow Jones Industrial Average up more than half a percentage point and the Nasdaq up 1.25% in intraday trading.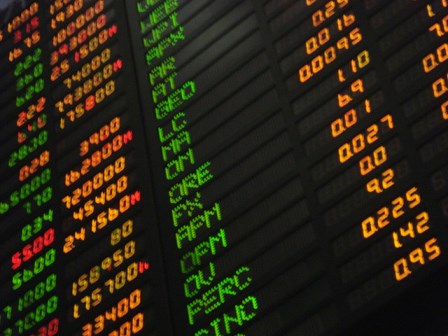 The second 2014 Federal Open Market Committee (FOMC) meeting kicked off this morning, the first to be led by U.S. Federal Reserve Chairwoman Janet Yellen, and markets will be listening closely for any clues regarding possible changes to the Fed's guidance on interest rates.
A number of stocks are logging headline-grabbing gains Tuesday on earnings, analysts' actions, company developments, and industry news. Here are 12 of today's hot stocks to watch.
Today's Hot Stocks List
Amazon.com Inc. (Nasdaq: AMZN) shares rose roughly 1% to $379 after the Wall Street Journal reported the Internet conglomerate will launch a video streaming device next month that will compete with the Apple TV, Chromecast, and Roku. The device is expected to debut in early April and will be available through retailers Best Buy and Staples. Reportedly, the device will connect to Amazon's streaming video service along with Netflix and Hulu. 
American Express Co. (NYSE: AXP) shares climbed nearly 1% to $91.86 after stating it will sell half of its iconic corporate travel business for $900 million to a group of investors, including Certares LP and Qatar's sovereign wealth fund.
Biogen Idec Inc. (Nasdaq: BIIB) shares climbed $7.72, or 1.94%, to $352.29 Tuesday. The gains followed the company's announcement that the U.S. Food and Drug Administration (FDA) has extended the initial Prescription Drug User Fee Act (PDUFA) date for its review of the Biologics License Application for marketing approval of PLEGRIDY (for multiple sclerosis). The FDA indicated the three-month extension of the PDUFA date is required to allow additional time for review of the application and did not ask for additional studies.