The U.S. Department of Justice is expected to announce a settlement today (Wednesday) with Toyota Motor Corp. (NYSE: TM) that would end a criminal investigation into the automaker's failure to disclose information regarding safety issues.
The settlement is expected to top $1 billion, making it one of the largest fines ever paid by an automaker.
The investigation lasted four years and dealt with an unwanted acceleration issue experienced in Toyota-made vehicles.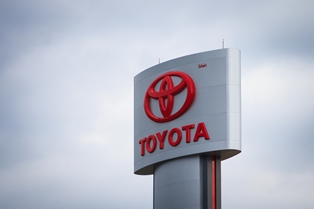 In 2010, the National Highway Traffic Safety Administration (NHTSA) attributed five deaths to the acceleration issue, and according to the Justice Department, Toyota made misleading statements regarding vehicle safety problems.
The problem first gained national attention in 2009 when an off-duty California Highway Patrolman and his family were killed in an accident after the man could not stop his Lexus. According to reports the vehicle had been traveling near 120 miles per hour at the time of the accident. 
Toyota blamed misplaced floor mats for trapping accelerators. The automaker supported those claims with an NHTSA probe that found no issues with the control software of Toyota vehicles.
Today's billion-dollar settlement however, supports the idea that Toyota did in fact release misleading safety information.
According to The Wall Street Journal, the settlement has not technically been finalized. Regardless, Toyota officials are ready to move on from the ordeal.
"Toyota has cooperated with the U.S. attorney's office in this matter for more than four years," Toyota Spokeswoman Julie Hamp said in a statement. "During that time, we have made fundamental changes to become a more responsive and customer-focused organization, and we are committed to continued improvements." 
As Toyota moves forward from the safety investigation and the massive fine, here's what's next for TM stock...
Settlement's Impact on Toyota (NYSE: TM) Stock
Today's settlement isn't the only dismal news Toyota shareholders have received in 2014.