This week's IPO calendar has eight companies making their public debut, and the GrubHub IPO will steal most of the headlines.
GrubHub Inc. (NYSE: GRUB) allows users to place pick-up and delivery orders for restaurants either online or through a smartphone app. Currently, it is the largest online food delivery services provider in the United States.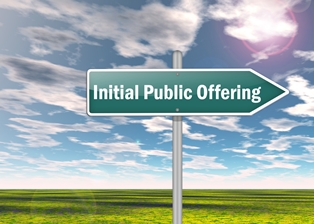 At the end of 2013, the company reported 3.4 million active users and worked with 29,000 restaurants. The company averaged around 135,000 orders processed daily in 2013.
GrubHub plans to raise $148 million by offering 7 million shares at a range of $20 to $22. By meeting that total, GrubHub will have a valuation of $1.8 billion. GrubHub will hit the New York Stock Exchange on Thursday, April 3. Citigroup Inc. (NYSE: C), Morgan Stanley (NYSE: MS), and Allen & Co. are serving as the lead underwriters on the deal.
While the GrubHub IPO may get the most attention this week, there are seven other IPOs that investors can get in on...
2014 IPO Calendar: 7 More Hot Debuts
SCYNEXIS Inc. (Nasdaq: SCYX) will be the first company to go public this week when it makes its debut on March 31. SCYNEXIS is a pharmaceutical company that discovers and develops treatments for various infections. Its lead candidate is an oral and intravenous therapy for the treatment of fungal infections. SCYX plans to raise $55 million by selling 4.2 million shares at a range of $12 to $14. If SCYX meets the midpoint of that range, it will still be a small company with a market value of just $210 million. The company is 15 years old and reported revenue of $17 million in the last year.
Rubicon Project Inc. (NYSE: RUBI) automates the buying and selling of advertising space for its clients. Its lead software, "Advertising Automation Cloud," is used by more than 600 million Internet users worldwide. Rubicon will begin trading on the New York Stock Exchange Tuesday, April 1. RUBI plans to offer approximately 6.8 million shares at a range of $15 to $17 per share. If the company raises its desired $108 million, it will reach a market value of $674 million. The company was founded in 2007 and had revenue of $84 million last year.