At the closing bell, the Dow Jones Industrial Average today dropped 159.84 points to finish at 16,412.71. The Nasdaq fell 110.01 points finish at 4,127.73, while the S&P 500 lost 23.67 points to end the day at 1,865.10.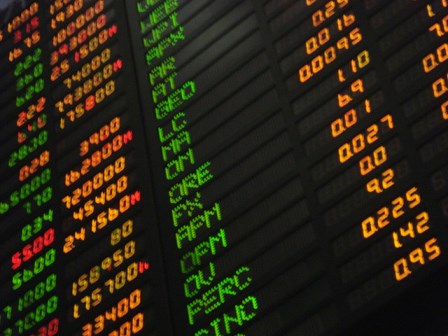 A big reason for today's market fall: The U.S. jobs report disappointed.
Despite positive revisions in jobs for January and February – adding another 37,000 jobs – the tepid figure of 192,000 positions added in March didn't provide a surge to the markets. The numbers just missed "expectations" in this new normal economy.
The announcement isn't bad enough to cause the U.S. Federal Reserve to reverse its pace on tapering its stimulus plans. But this news won't push the Fed to increase interest rates sooner than expected. These lukewarm results only suggest a gross domestic product boost of 2.5% in 2014, which is simply not fast enough growth in this economy. Despite all the stimulus and "extraordinary measures," we're still spinning tires.
Keep in mind that the official jobs figure is rigged. The full-time employment participation rate is sitting at 63.2%. The U-6 rate, which includes part-time workers seeking fulltime jobs, is sitting at 12.7%
And, as Larry Kudlow pointed out on Friday morning, the economy has the resurgent oil and gas sectors to thank for a bit of the job growth that has taken place since hydraulic fracturing (fracking) came online. Without fracking and shady accounting practices, official unemployment would be at far, far worse.
Perhaps it's time to try some other ideas, like tax reform, new education approaches, repealing needless regulations, rolling back Obamacare costs, and eliminating Washington cronyism in order to turn this economy around.
Here's a recap of other major events today.
Major News in the Stock Market Today
Don't Miss These Top Three Profit Opportunities
Knock Out the Food Inflation Bully: Maybe you've noticed that the price of food has been soaring lately – and at a double-digit clip. Meanwhile, household income is barely rising. But if you know where to invest your money, you can actually make food inflation pay off. This investment idea will get you started on your way to big profits this summer…
The Best Play in a Trillion-Dollar Market: Activist investor Carl Icahn just cleared our path to a big profit – a company in a hot new market whose shares could surge 50% in the next two years. Michael Robinson wants to tell you how Icahn did this – and show you the stock that's ready to run…
The Clock Is Ticking: There's an immense new challenge to the U.S. role in the global economy that few are watching. It's a dominant role we've held since the latter part of World War II, and for 70 years it's gone largely unchallenged. Until now. As Shah Gilani explains, the story isn't complicated, but it will be disturbing to some… and profitable to others…