The Bitcoin market ended the week as it began – trying to sort out how far the Chinese central bank will go in its crackdown on the Chinese exchanges, and how that might affect Bitcoin prices everywhere else in the world.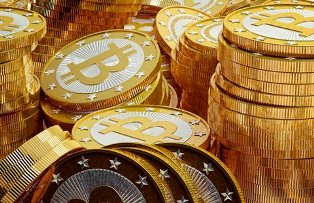 Mainstream Chinese news outlet Caixin Online was the first to report last week that the People's Bank of China (PBOC) was planning to force Chinese banks to close any accounts they have with Bitcoin exchanges by April 15.
None of the Chinese exchanges had heard from the PBOC, but a Wall Street Journal article on Tuesday confirmed the Caixin report. And on Wednesday two Chinese Bitcoin exchanges, OKCoin and FXBTC, said that some financial partners had informed them of intentions to terminate their accounts.
The prospect that the Chinese could be forced out of the Bitcoin market caused the CoinDesk Bitcoin Price Index to plunge from $585 last Wednesday to a low of $416 yesterday (Thursday).
Earlier today (Friday), the chief executive officer of the BTC China exchange, Bobby Lee, tried to dispel some of those fears in an open letter.
Lee made it clear he still isn't sure what the PBOC has in mind and stressed that people were panicking more out of fear of the unknown than what the PBOC might actually do.
"We just don't know what the outcome will be," Lee told CoinDesk. "At this stage, it's too early for me to speculate on the options we have. We just don't know enough right now."
In his open letter, Lee expressed willingness to "actively communicate with the regulatory authorities" to develop rules governing Bitcoin. He also noted that since the true value of Bitcoin comes from the fact that it is Internet-based, the short-term fluctuations in the Bitcoin markets should not affect the digital currency in the long run.
On Friday the Bitcoin market recovered somewhat, with prices hovering between $440 and $450 for most of the day. Depending on what the PBOC actually does, Bitcoin prices could suffer further drops in the days and weeks ahead.
In other corners of the Bitcoin world this week…