Dow Jones Today: A sharp Friday selloff turned markets negative for the week. The Dow Jones Industrial Average fell 139.87 points to finish the week at 16,361.78. The Nasdaq dropped 72.78 points to finish at 4,075.56 and the S&P 500 was down 15.20 points to close at 1,863.41.
Consumer discretionary stocks like Amazon.com Inc. (Nasdaq: AMZN) and Ford Motor Co. (NYSE: F) were off big in afternoon trading. Ford announced quarterly profits fell by 39% due to currency devaluations in South America and an increased allocation of money to fix defects.
In addition, uncertainty over Russia's decision on how to handle Ukraine is wearing on investors.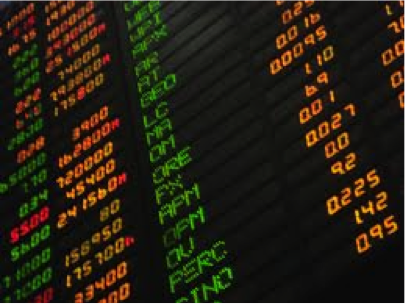 Here's your recap of today's major market events…
Pandora Gets Crushed: Despite strong earnings, Pandora Media (NYSE: P) shares were down more than 16% on Friday afternoon. The company is in the process of raising its subscription cost to $4.99 per month and has pushed most of its revenues back into its marketing in an attempt to protect market share. The company is also engaged in a huge legal battle with record labels over royalties for songs released prior to February 15, 1972.
A Bad Day for Online Retail: Amazon shares fell by as much as 10% on Friday after its earnings announcement. The company's stock is now down 25% from its all-time high, and investors are concerned about the firm's forward guidance. If you're curious about what you should do with the stock now, see what Money Morning's Chief Investment Strategist Keith Fitz-Gerald has to say about AMZN stock.
A Shakeup on the S&P 500: Two new companies will be joining the S&P 500 Index very soon. Under Armour Inc. (NYSE: UA) will replace Beam Inc. (Nasdaq: BEAM), which was purchased by Japan's Suntory. Navient Corp. (Nasdaq: NAVIV) will replace SLM Corp. (NYSE: SLM), better known as Sallie Mae, on the Index.