Dow Jones Today: A sharp Friday selloff turned markets negative for the week. The Dow Jones Industrial Average fell 139.87 points to finish the week at 16,361.78. The Nasdaq dropped 72.78 points to finish at 4,075.56 and the S&P 500 was down 15.20 points to close at 1,863.41.
Consumer discretionary stocks like Amazon.com Inc. (Nasdaq: AMZN) and Ford Motor Co. (NYSE: F) were off big in afternoon trading. Ford announced quarterly profits fell by 39% due to currency devaluations in South America and an increased allocation of money to fix defects.
In addition, uncertainty over Russia's decision on how to handle Ukraine is wearing on investors.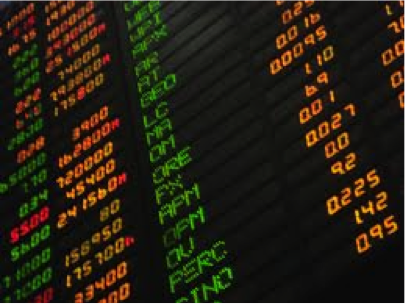 Here's your recap of today's major market events...
Friday's Top Three Profit Opportunities
These Long-Term Profit Machines Just Went On Sale: As impressive as biotech stocks have been in recent years, there are three great opportunities in the sector with just as much, if not more, potential that just got cheap. They're all 2014 IPOs... and the market hasn't figured out just how profitable they'll be. These shares are in the discount bin right now, but they won't stay there long...
Gas Prices Are Heading Up (and the Sector That Will Benefit): The price of gasoline is on the rise again. In fact, gas is up 2.4% over the past week alone. Today, the average retail price is 4 cents higher per gallon than a year ago. And you can bet that as we move into the "official" start of the summer driving season, the worst is yet to come. So here's how you can profit if you prepare today...
How to Get in the Game and Profit: Once you make a decision to start investing, the next step is to make a commitment to become successful. You can't make money watching from the sidelines. But you can't be a deer in the headlights, either. That's why Shah Gilani is going to show you how to make that next step... and become a confident trader for the future.
About the Author
Garrett Baldwin is a globally recognized research economist, financial writer, consultant, and political risk analyst with decades of trading experience and degrees in economics, cybersecurity, and business from Johns Hopkins, Purdue, Indiana University, and Northwestern.