The latest Alibaba acquisition was announced yesterday (Monday), when the company spent $1.22 billion for an 18.5% stake in the Chinese online video company Youku Tudou Inc.
The move was the latest in a string of major acquisitions for the Chinese e-commerce giant. Alibaba Group Holding Ltd. has spent more than $3.5 billion on its last seven acquisitions, as it attempts to bolster its resume ahead of its highly publicized IPO.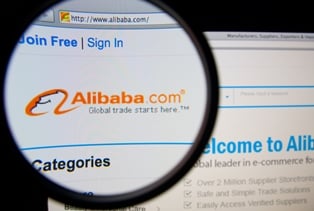 Youku Tudou is a video-streaming company that offers most of its content for free. It's been described as a combination of Netflix Inc. (Nasdaq: NFLX) and Google Inc.'s (Nasdaq: GOOGL) YouTube.
The acquisition helps bring Alibaba further into the mobile Internet market. According to The Wall Street Journal, of the 600 million Internet users in China, 247 million watched or downloaded videos on their mobile devices last year. That was an increase of 84% from 2012.
Alibaba has been bolstering its video capabilities and entertainment options. In early April, the company spent $1.1 billion on a 20% stake in the Chinese cable TV company Wasu Media Holding Co. Before that, Alibaba dropped $800 million on a 60% stake in ChinaVision Media Group Ltd.
Note: The IPO market has been frenzied in 2014, with 94 companies hitting the market. Here are the best 8 IPOs on the horizon...and 3 to avoid. Read More...
The string of acquisitions has analysts projecting that Alibaba's IPO could rival the 2012 public offering of Facebook Inc. (Nasdaq: FB), which raised $16 billion at a valuation of $104 billion. By all accounts, Alibaba's valuation should top $150 billion.
If Alibaba can raise more than $16 billion in its initial public offering, it will be the largest Internet IPO in U.S. history.
Alibaba is determined to continue adding companies to its portfolio, and as it does so, the size of its initial public offering will continue to grow. Check back here for updates as the Alibaba IPO date approaches...
Will you be investing in the Alibaba IPO? Join the conversation on Twitter @moneymorning using #Alibaba.
These basics will make you big money in the markets. You'll know more than your friends - even more than most brokers. And you'll start "seeing" the money in the markets...
Related Articles: