Twitter (NYSE: TWTR) stock plunged 10.4% in after-hours trading Tuesday after it released its second-ever earnings as a publicly traded company. [At market open Wednesday, TWTR stock opened down 11.78%; in premarket trading it had dropped as low as 14.22%, around 7:15 a.m. EDT.]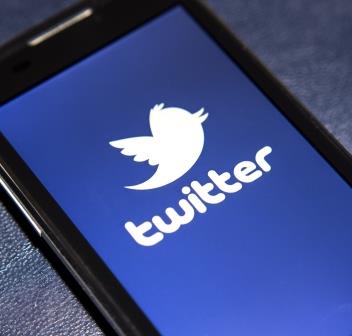 Its first-quarter earnings per share (EPS) of $0.00 topped Wall Street estimates by $0.03, and revenue of $250.5 million beat projections by $9.6 million, constituting a 116% increase compared to the same period last year.
Twitter's advertising revenue, which makes up 90% of the company's total revenue, came in at $226 million, an increase of 121% compared to last quarter; mobile advertising revenue accounted for 80% of total advertising revenue, up 5% compared to Q4, and 10% compared to Q3.
The good news ends there.
Profit Alert: Over time you can make more money in dividends than you paid to buy the stocks that produce them. Get today's best dividend strategy for building wealth in the low-yield era.
Despite beating on revenue and operating earnings estimates, the microblogging site's net loss grew by more than $100 million in Q1. Compared to the net loss of $27 million ($0.21 per share) the same quarter a year earlier, today's report revealed a net loss of $132.4 million ($0.23 per share).
Monthly active users (MAUs) were also lackluster. It posted a gain of 6% since last quarter to reach 255 million – not enough to inspire investor confidence. Mobile MAUs rose 8% since last quarter. And last quarter saw only a 3% growth in MAUs.
The fundamentals of Twitter simply aren't solid, which has led to its stock plummeting after its Nov. 8 debut. Twitter stock is currently trading around 5% below its initial offering price.
In an appearance on FOX Business' "Varney & Co." Dec. 30, Money Morning Chief Investment Strategist Keith Fitz-Gerald said why he thought Twitter's stock price was overvalued.
"Customers are leaving in droves, you've got a complex thing they can't monetize, and the next best thing is a click away," Fitz-Gerald said.
Instead, what drove TWTR stock so high since its IPO was speculation and hype.
"Traders don't want to miss the run-up when investors recognize potential," Money Morning Capital Wave Strategist Shah Gilani commented when TWTR was trading around $50. "However, they've pushed it up in a momentum frenzy, and we all know what goes up, must come down."
A disciplined trader may see some quick profits from Twitter stock, but Fitz-Gerald recommends investors stay away – there is no long-term potential here.
After closing at $43.46 per share and up 6.7% ahead of earnings, TWTR stock fell 10.02% in after-hours trading as of 4:45 p.m. EDT.
Shares closed with a 24.56% plunge on Feb. 6, the day after the company released Q4 2013 earnings. Similar to today's stock performance, Twitter had beaten Wall Street estimates but fell nonetheless, that time because of "timeline views" and slowing user growth.
These basics will make you big money in the markets. You'll know more than your friends – even more than most brokers. And you'll start "seeing" the money in the markets…