The best penny stocks by share-price gains in April climbed as high as 893%. In fact, every stock on this list of top performers more than doubled last month.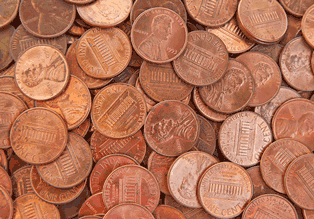 That's what makes penny stock investing so attractive. Portfolio-changing gains can happen overnight – if you know where to look.
Check out April's batch of top penny stocks and how high each one climbed…
5 Best Penny Stocks from April 2014
Best Penny Stock No. 1: Protide Pharmaceuticals Inc. (OTCMKTS: PPMD) is the biggest penny stock gainer on this list, climbing 893% in the month of April. PPMD is a biotech company that deals with clinical cell therapy, regenerative medicine, cell engineering, transfusion medicine, and transplants. Stem cell research is a primary focus of the company. Based in Lake Zurich, Ill., Protide has a market cap of just $600,000. In April, the stock gained $0.13. PPMD has a 52-week range of $0.00 to $0.20.
Best Penny Stock No. 2: First Trust Dorsey Wright Focus 5 ETF (Nasdaq: FV) is a fund that seeks results that correspond with the price and yield of the Dorsey Wright Focus Five Index. FV was launched on March 5, 2014, and took off in the month of April when it posted an 855% gain. In mid-April, the fund announced that it had reached $134 million in assets just six weeks after its inception. The stock is no longer considered a penny stock, trading above $18.50 per share, but it started the month of April below $2.
Best Penny Stock No. 3: Maverick Minerals Corp. (OTCMKTS: MVRM) is an exploration-stage company that develops prospective oil and gas properties primarily in Texas. In the month of April, MVRM stock gained 180%. The penny stock started the month of April at approximately $0.10 per share and ended the month at $0.28 per share. At one point in April, MVRM was trading as high as $0.76 per share. The stock has a 52-week range of $0.03 to $3.55, and the company has a market cap just under $3.5 million.