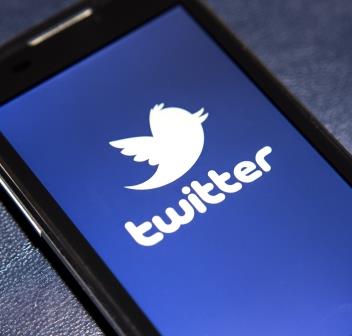 UPDATE: Twitter (NYSE: TWTR) stock plunged 17.8% in trading today (Tuesday) to a new all-time low as its lock-up period expired.
The six-month lock-up prevented insiders from selling approximately 500 million shares of TWTR stock following the company's Nov. 8, 2013, initial public offering (IPO). The first, much smaller chunk of shares (around 9.87 million) exited the lock-up period on Feb. 19, but this had little effect on share price.
That's not the case right now.
TWTR stock was being traded at ten times the normal volume today, with about 135 million shares trading hands by close, according to The New York Times. SunTrust Robinson Humphrey analyst Robert Peck estimated that as many as 200 million newly released shares could soon enter the market. Rizvi Traverse Management, the largest holder of TWTR stock with about 85.2 million shares, released no comments on the lock-up expiration on Tuesday, but on Friday had reportedly expressed no intention to sell.
The 17.8% drop brings TWTR stock to a new all-time low. Shares finished the day trading at $31.85 – still clinging above their IPO price of $26. The stock is down just under 50% so far in 2014.
"The move is bigger than expected and is indicative of the negative investor sentiment towards Twitter right now," Atlantic Equities analyst James Cordwell said to Reuters.
Comparatively, Facebook (Nasdaq: FB) stock's lock-up expiration of around 800 million shares on Nov. 14, 2012 did not spark a surge of insider selling. Rather, FB shares jumped 13% that day.
"Twitter is a great service but it's a niche service," Ironfire Capital founder Eric M. Jackson said to The New York Times. "I just don't think it's ever going to be a billion-user service like Facebook.
Before the lock-up expiration today, TWTR stock had taken a 9.08% dive just last week after the company released a troubling Q1 2014 earnings report after the bell on April 29. Even though Twitter topped Wall Street's earnings per share and revenue estimates that day, the microblogging site revealed that its net loss grew by more than $100 million. Monthly active users (MAUs) were also lackluster, with only a 6% gain since last quarter – not enough to inspire investor confidence. And the previous quarter saw only a 3% growth in MAUs.
The fundamentals of Twitter simply aren't solid, which has led to its stock plummeting after its Nov. 8 debut.