Powered by an earnings beat and a string of shareholder-friendly moves, Apple Inc. (Nasdaq: AAPL) stock breached $600 yesterday (Monday) for the first time since November 2012.
To be precise, AAPL closed at $600.96 Monday – and has hung close to that level today.
The sudden burst of optimism on Apple stock is a far cry from the situation a year ago, when many analysts were saying the Cupertino, Calif.-based tech giant had lost its mojo and AAPL hit a two-year low of $385 a share.
Wall Street has suddenly realized that Apple is more resilient than it thought, and that Chief Executive Officer Tim Cook – while not the visionary that the late Steve Jobs was – is nevertheless a leader capable of big surprises.
Now that AAPL stock has gotten back to the $600 milestone, the chatter will start about whether the stock can get back to its all-time high.
The short answer is yes, and it will almost certainly happen before the end of 2014.
Here's why.
How Apple Stock Got Back to $600
Let's start with the thoughts of Money Morning Capital Wave Strategist Shah Gilani, who went against the crowd last summer when he recommended AAPL as a buy on July 10. Investors who took Gilani's advice then are up 42% now.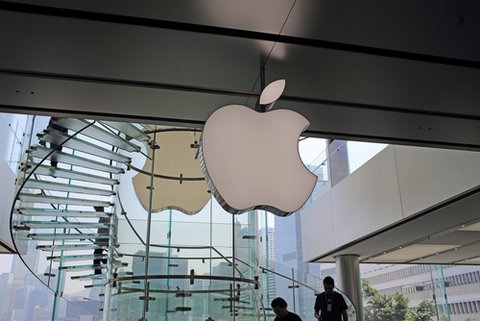 "Any company with the base of devoted customers Apple has, with the history of product innovation that AAPL has, and that has demonstrated an ability to manage a gigantic cash hoard with the deftness that Apple has shown us… well, that's a stock that I will buy and hold all day every day," Gilani said at the time.
It turns out that Gilani was prescient on several fronts. Now, with Apple stock at $600, he still thinks the shares can go higher – not only because a lot of the factors he saw driving AAPL last year are still in play, but because of several new catalysts as well.