On April 2, search giant Google Inc. (Nasdaq: GOOG, GOOGL) unveiled a stock split – a 2-for-1 reapportionment that halved the price of the "Thousand-Dollar Club" GOOG stock, meaning you can now snap up shares at a more affordable $530 each.
Retail investors usually love when a "name-brand" stock announces a split – even though academics typically dismiss the move as a "book-keeping" maneuver with little impact on the underlying profit opportunity.
But in the case of GOOG (and Apple, which also recently announced a stock split), it's the investor – not the expert – who has the right take.
Today I'll explain why. And I'll also show you how the GOOG stock split can give your investment portfolio a nice lift.
The GOOG Stock Split
Over the last year, we've talked a lot about the difference between a stock's sticker price and its value. As I have said many times, a high-priced stock that gains 50% is cheaper in the long run than a penny stock that gains only 20%.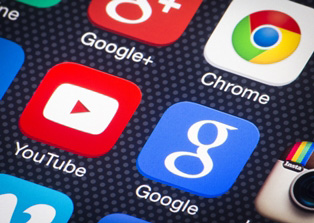 Now, Google isn't that kind of high flyer, but it's a quality stock with rock-solid fundamentals. It's one of my all-time favorite tech stocks, in fact.
Before we talk more about the specifics of the Google transaction – and look at how it can help you – let's first take a look at stock splits in general.
First, to be absolutely clear, a stock split does not affect the market cap of the stock or any of the metrics we typically use to analyze the stock.
For instance, say that XYZ Software Corp. has been trading at $100 a share and then splits its stock 2 for 1. That means there are now twice as many shares of XYZ on the market, and they cost $50, not $100. Now, $5,000 buys you 100 shares instead of 50 shares.
You will have invested the same amount, but the entry price is much more attractive.
In essence, companies split their shares to boost the "liquidity" – Wall Street jargon for boosting the shares' allure and increasing their tradability. Cutting the price down makes the stock more attractive to average investors who don't have millions to throw around the way hedge-fund managers or high-frequency traders do.
And there is a tangible benefit – for the company, and for investors shrewd enough to move in and capitalize.
Here's how it all breaks down, and why it's so huge for investors…
Join the conversation. Click here to jump to comments…
About the Author
Michael A. Robinson is one of the top financial analysts working today. His book "Overdrawn: The Bailout of American Savings" was a prescient look at the anatomy of the nation's S&L crisis, long before the word "bailout" became part of our daily lexicon. He's a Pulitzer Prize-nominated writer and reporter, lauded by the Columbia Journalism Review for his aggressive style. His 30-year track record as a leading tech analyst has garnered him rave reviews, too. Today he is the editor of the monthly tech investing newsletter Nova-X Report as well as Radical Technology Profits, where he covers truly radical technologies – ones that have the power to sweep across the globe and change the very fabric of our lives – and profit opportunities they give rise to. He also explores "what's next" in the tech investing world at Strategic Tech Investor.