After rising as much as 16% earlier this year, silver prices are now nearly unchanged year to date. They're up just 0.2%, while gold has gained 7.2%.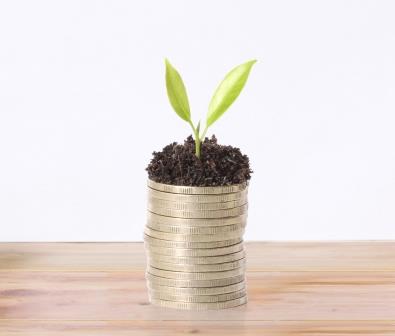 The silver price isn't the only number that's lagging…
Silver's option activity sits near a decade low. That's highly unusual – and won't last.
In fact, the low activity suggests things are about to change for the white metal.
Silver Prices Soar After Low Options Activity
According to Mike McGlone, head of U.S. research for ETF Securities, 30-day silver options volatility is roughly around 12% as of Tuesday's close. While it has ticked up a hair from the 10-year low logged last week, it remains well below the historic average of around 30%.
"Volatility is always mean-reverting, so when volatility is that low, it's ready for a big move," McGlone told Kitco. "I think the path of least resistance is up."
That last time silver volatility dipped into the mid-teens was early 2013, right before silver prices spiked in April. The silver price hit just under $28 an ounce. The time before that was in 2010 when silver dipped to $17.94 in August, just ahead of silver's 2011 breakout to a record high of $48.70 on April 28.
Knowing when the big move up is likely to happen is key – and we have a few more signs that it's happening soon.
How to Follow the Clues to Higher Silver Prices
Telling signs that the silver price is poised to bounce include an unusually high gold/silver ratio, robust retail demand, and strong fabrication use.
And, all those signs are aligning for an upward move in the silver price. Take a look:
The gold/silver ratio, a measure of how many ounces it takes to buy an ounce of gold, has rested in the low 50:1 range for the last several years. Last week, the ratio rose to 67.3:1, the highest read since August 2010, when it stood at 67.5.1. Presently, it's at 66.8:1, McGlone said to Kitco. That kind of out-of-whack ratio often signals an upcoming strong performance for silver.