This week's hot penny stocks brought investors gains as high as 1,660% and 1,557% in just days.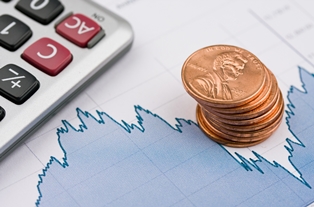 That's what makes penny stock investing so alluring to so many investors. By picking the right under-the-radar – and cheap – stock at exactly the right time, they can bring home extraordinary gains in just a day or two.
However, penny stock investing is also filled with risks. Many of the stocks on this list are very illiquid, and once an investor buys in, he or she can have a very difficult time selling the stock. Likewise, stocks that trade "Over-the-Counter" (OTC) or on the Pink Sheets are not subject to the same strict financial filing standards as those on the NYSE or Nasdaq.
While the risks are real, so are the wild swings. And for investors who purchased these five stocks this week, the risks were worth the reward…
Hot Penny Stocks This Week
2050 Motors Inc. (OTCMKTS: ZEGGD) is the biggest penny stock winner this week with a gain of more than 1,660% in just several days. The company has a license to sell Chinese-made carbon-fiber electric vehicle designs in the United States and its territories. The company is owned by the Chinese auto company DongFeng Motors Corp. In the last week, the company's shares soared from just $0.25 to $4.40. That's the stock's all-time high since it went public in 2009. ZEGGD has a market cap of just $24 million.
Omega Ventures Inc. (OTCMKTS: OMVN) is a registrar for corporations whose shares are publicly traded on the Nasdaq, AMEX, OTC markets, and Pink Sheets. The company maintains shareholder ledgers and maintains certificate detail files, among other services. The stock gained an impressive 1,557% this week when it jumped from $0.06 to $1.00 per share. It must be mentioned, however, that this was the first week OMVN shares were traded since 2011, meaning the stock is very illiquid. Most likely, one shareholder purchased a large quantity of shares, driving prices up. When shares are that illiquid, it can be difficult for investors to lock in these huge gains, because they cannot find a buyer.
Those weren't this week's only big winners. Check out these three that all posted huge gains…