J.C. Penney Co. Inc. (NYSE: JCP) stock soared 25% in after-hours trading today after the company reported a first-quarter earnings per share (EPS) loss of $1.16 on $2.8 billion in revenue. That beat consensus estimates that had JCP pegged for an EPS loss of $1.25 on $2.7 billion in revenue.
For JCP stock, the story of 2014 is that the company hasn't performed as poorly as everyone thought.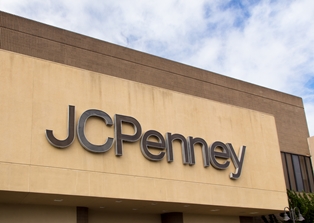 This is the second straight quarter that JCP shares have surged following its earnings report. In February, the stock jumped 16% following its 2013 Q4 earnings report. At the time, JCP reported a loss of $0.68 per share on $3.78 billion in revenue. Again, those dismal figures weren't as bad as the $0.85 loss analysts had expected.
For the first quarter, J.C. Penney reported that online sales grew 25.7% compare to the previous year. It also reported that same-store sales were up 6.2% in the quarter, and that sales improved each month.
The company reported that gross margin was 33.1% of sales, which was up from 30.8% last year. JCP also reported that operating income was a loss of $247 million, which was 49% better than last year's total.
"Despite a difficult retail environment, our strong performance during the Easter holiday period and other key promotional events enabled us to deliver better than anticipated sales results," Chief Executive Officer (CEO) Mike Ullman said in a statement.
With JCP stock surging today, here's the best way to play it...
How to Play J.C. Penney (NYSE JCP) Stock Now
At today's closing price, JCP stock is down almost 56% in the last year and 76% since May 2012. However, after hitting a low just under $5 in early February, the stock is up more than 112% after topping the $10 mark in after-hours trading today.
While the stock is up dramatically from February lows, it's still tough to have faith in JCP stock. The company is still reporting huge profit losses and has a return on equity of negative 44%.
But JCP is attempting to turn around those dismal figures with this old strategy...